The Object of the Game
All you have to do is successfully predict the outcomes for 3 to 6 sporting events for a chance to win. Not sure where to begin? That's OK. We've got everything you need to know to get started.
How to play PRO•LINE in 5 easy steps
1

Set your play budget. The best way to play is to always bet with money you can afford to lose.

2

Choose a sport. Check the Event List at PRO•LINE.ca, on the PRO•LINE app, or at your lottery retailer to view the events and odds available for wagering.

3

Choose your wager. You can wager from as little as $2 to as much as $100 per ticket, per day.

4

Make your predictions. Wager on your choice of events. You must select between 3 and 6 events.

5

Buy your ticket. Take your completed selection slip or PRO•LINE App picks to your OLG retailer to buy your ticket. Be sure to cheer on your teams!
1. Set your play budget
Savvy sports bettors know there's no way to guarantee a win. That's why they set aside a play budget and only use money they can afford to lose. To do this, set aside a separate play budget and think of it as money you would spend on entertainment. Like tickets to a game.
2. Choose your sport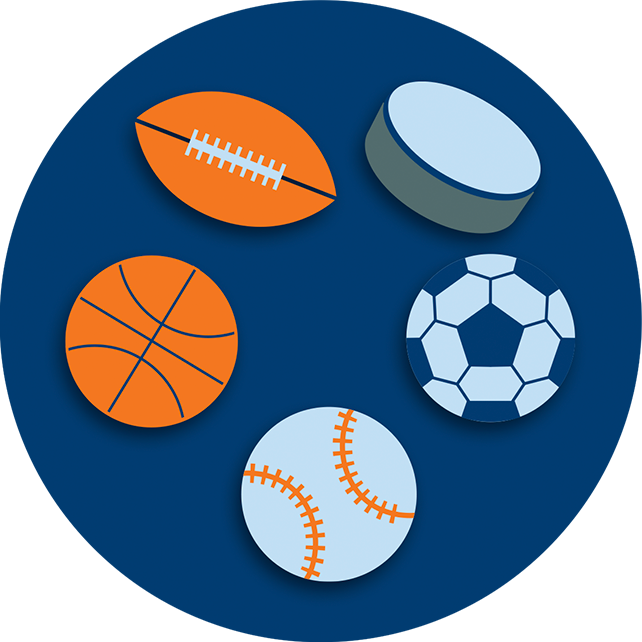 PRO•LINE lets you bet on American and Canadian Professional Football, Professional Hockey, Professional Basketball, Professional Baseball, American College Football, American College Basketball, and North American, South American, European and World Soccer. (PRO•LINE Soccer does not offer the Over/Under option for wagering).
View every PRO•LINE event available for wagering, and all associated odds on the PRO•LINE App, at PRO•LINE.ca or at an OLG retailer. You can also view Matchup Stats for many of the teams listed on the Event List.
Once you've made your predictions, you can choose to wager as little as $2 or as much as $100 per ticket per day.
TIP
Remember, the more you wager, the more you stand to win – or lose. Be sure to stick to your play budget and only bet money you can afford to lose.
Choose the events you want to wager on. You must select a minimum of 3 events and a maximum of 6 events using the selection slip available at your local OLG retailer or the PRO•LINE App. You can choose one of the V+, V, T, H, H+ outcomes, and/or one of the O, U outcomes. To play Over/Under, simply predict whether you think the total score of the game will be "Over" or "Under" the number set by OLG.
TIP
You do not have to play PRO•LINE to play PRO•LINE Over/Under. Each event is independent of the other and can be played separately.
Breaking down the Selection Slip
For each event listed, you can select from the following outcomes. Remember, you must wager on 3 to 6 events in order for your ticket to be valid.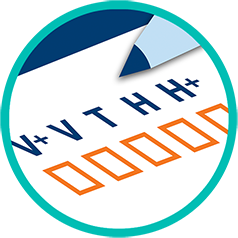 V+: VISITING TEAM wins by a greater number of points.
V: VISITING TEAM wins.
T: TIE GAME.
H: HOME TEAM wins.
H+: HOME TEAM wins by a greater number of points.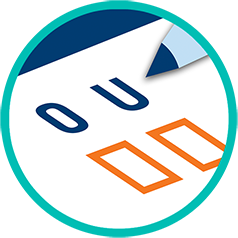 O: Predicts the total score of an event to be Over the number set by OLG.
U: Predicts the total score of an event to be Under the number set by OLG.
#: The number the player predicts the total score will be over or under.
The Over/Under options let you bet on the total score of an event, which means you don't have to predict a specific winner.
Matchup Stats are available for most events. You can view them by clicking on the link at the bottom of each game on the Event List. Matchup Stats display information to help guide your predictions, like ballpark stats, player performance, head-to-head details, recent trends and more.
But keep in mind, there's no way to know for sure which team will come out on top.
TIP
While Matchup Stats can provide helpful guidance, they can't help you predict with any guarantee of certainty.
5. Buy your PRO•LINE ticket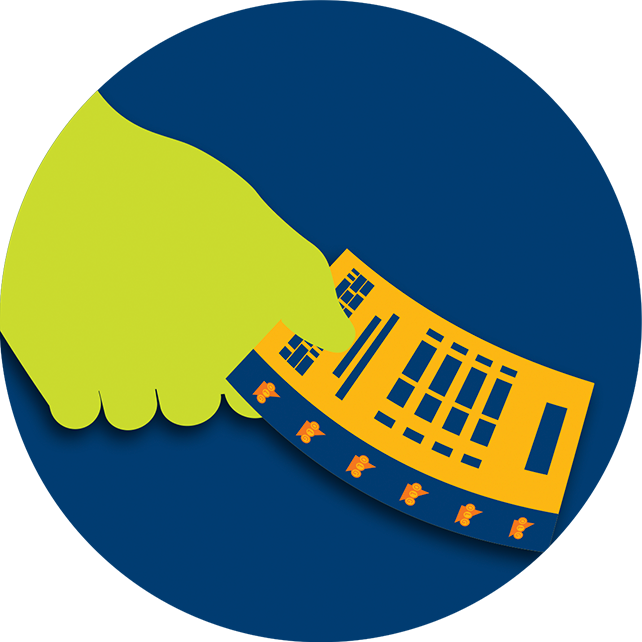 Present your completed selection slip to your OLG lottery retailer or have them scan your picks on the PRO•LINE App, and pay. Then, all you have to do is kick back and have fun cheering on your team – your wager will add extra excitement to the game whether you win or lose – it's all part of the fun!
Your PRO•LINE ticket
Hang on to your PRO•LINE ticket. On it, you'll find the following information: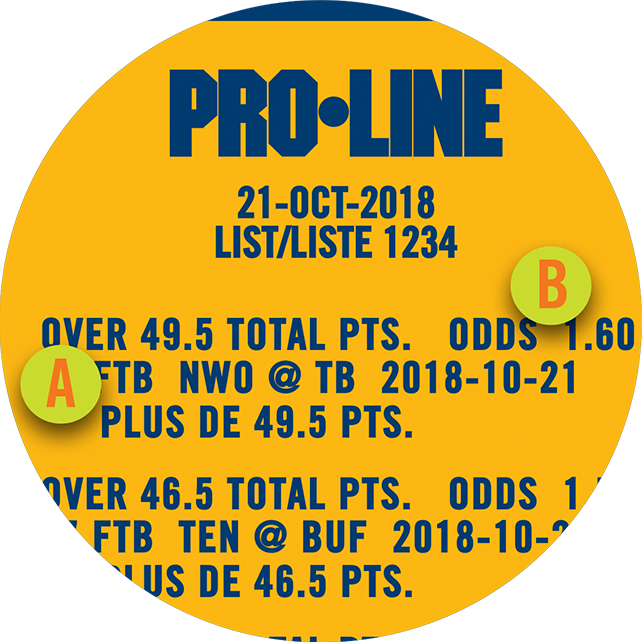 A
Your selected event numbers, event outcomes and their associated odds
B
The scheduled date for each event game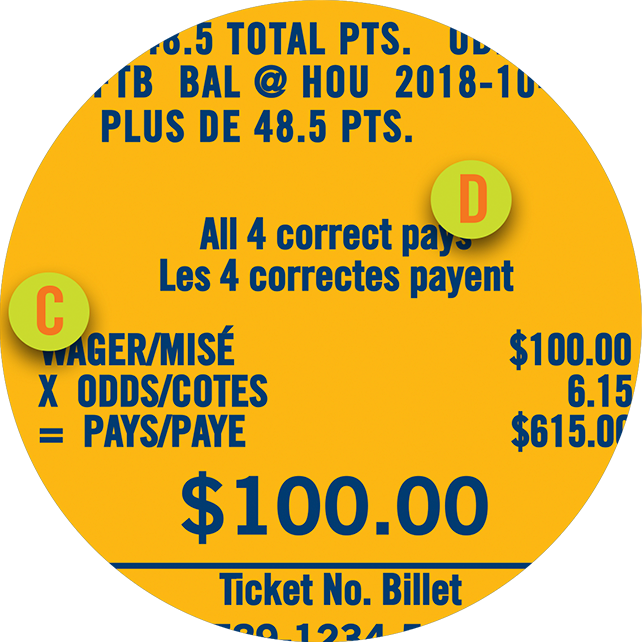 C
Your wager amount
D
The total number of events selected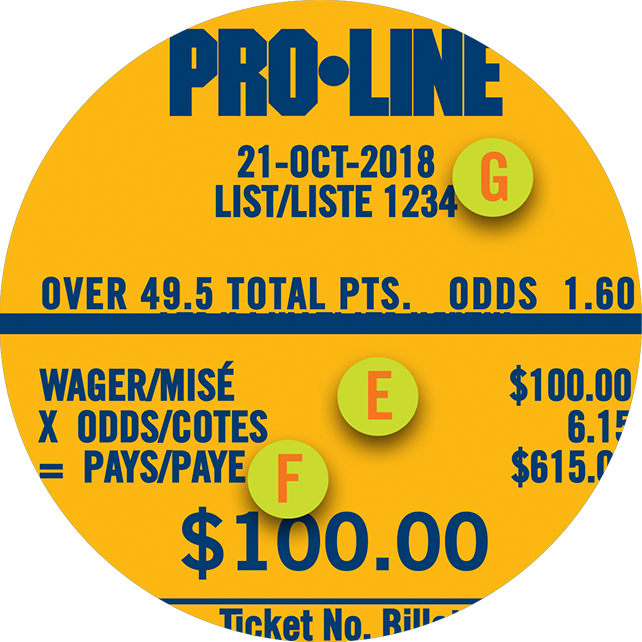 E
The odds for all events selected
F
The potential prize payout based on the selected events and outcomes
G
The PRO•LINE List Number
Previous
Next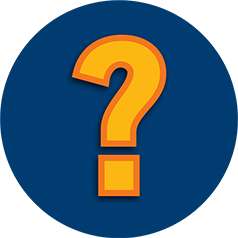 How do I know if I've won?
Get all your PRO•LINE selections correct, and you win. There are 4 ways to check your ticket:
1. Scan the ticket barcode using the ticket checker at a participating OLG retailer
2. Ask a participating retailer to scan the ticket barcode using the lottery terminal
3. View winning results by event at PRO•LINE.ca
4. Scan ticket barcode using the OLG App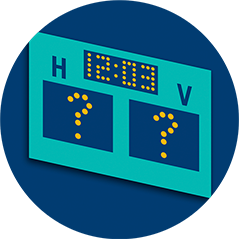 There is no clear winner. Now what?
In sports, the rules of the game make it clear who wins and loses. In PRO•LINE, there are additional factors that affect whether your bet is a winner, including tie outcomes, PUSH results, or if an event is postponed or cancelled. As with any game of chance, the more you know about how to play PRO•LINE, the better informed you'll be when making your selections.
Your potential payout is calculated by multiplying all event odds together and then multiplying that total against your wager. It looks like this:
(EVENT 1 ODDS X EVENT 2 ODDS X EVENT 3 ODDS) X WAGER = PAYOUT
If you get all your selections correct, you win!
TIP
While it's fun to imagine how much you can win ahead of the actual outcome, upsets are common in sports and there's no way to know for sure how a game will play out.
How to claim your prize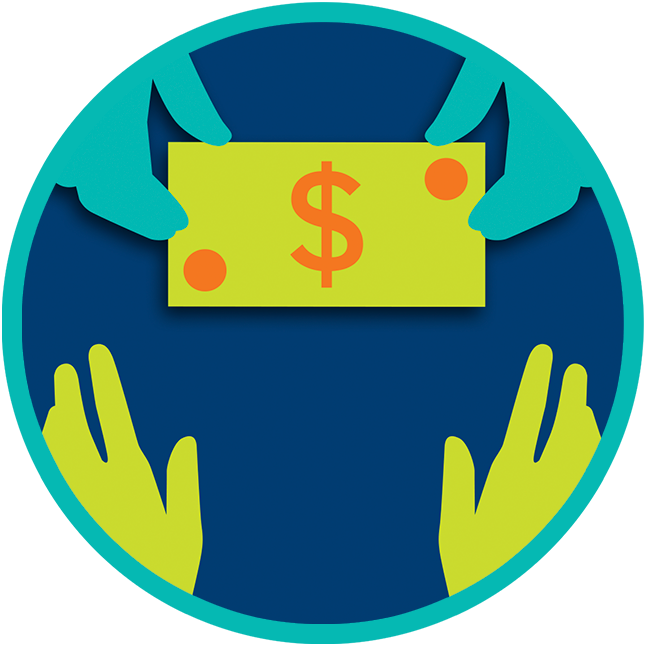 You can claim your prize, up to a certain amount of money, at your local OLG retailer. Prizes over the amounts redeemable at individual retailers must be collected at the OLG Prize Centre.
More ways to play
Up the excitement of your favourite sports, and increase your betting knowledge by learning to play these additional sports lottery games.

Wager on whether teams will cover or beat the spread. Find out how to play POINT SPREAD now.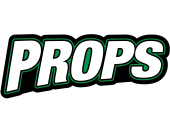 PROPS lets you wager on a range of events within a game. Learn how to play PROPS now.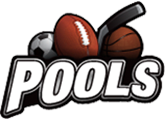 A great game for beginners, POOLS lets you make predictions on which team will win. That's all there is to it. Learn how to play POOLS now.