How do PRO•LINE odds work?
When it comes to playing PRO•LINE, the lower the odds, the higher the payout. And the higher the risk. While you may be tempted to bet on the potential of a higher payout, these bets are less likely to win.
Betting with the expectation of winning can lead you to chase your losses. Remember to play for fun and always keep your budget in mind.
PRO•LINE odds and spreads can be viewed in any of the following three ways:
MOBILE DEVICE: Get up-to-date odds at PRO•LINE.ca or on the PRO•LINE App
COMPUTER: Visit PRO•LINE.ca before heading to your OLG retailer to buy your ticket
IN STORE: Ask your OLG retailer for a PRO•LINE odds printout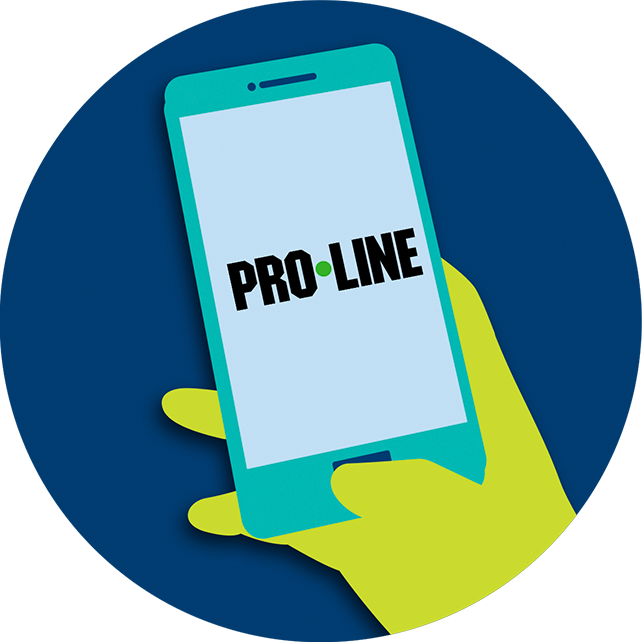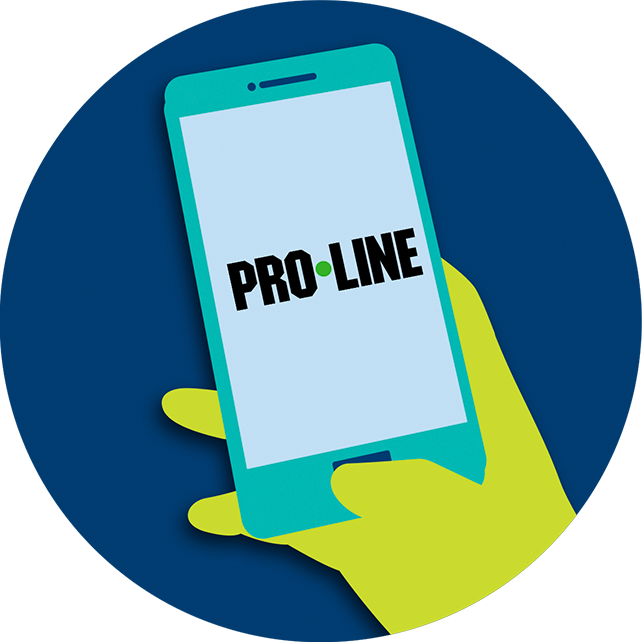 How are odds determined?
Do OLG odds vary from other books?
How are odds determined?
A panel of sports analysts manages OLG sports lottery games, each with a strong background in statistics and sports knowledge. A number of sources are checked when determining the odds, using all available sports industry information. No matter the odds, there are no guaranteed outcomes when it comes to sports gambling. Anything can happen.
Do OLG odds vary from other books?
OLG products do not mirror exactly what Las Vegas and sportsbooks offer, making comparisons difficult. You will find that even among all sportsbooks, there can be different product offerings, odds, and payout structures.
Why are the odds fixed?
What if the industry odds change?
Why are the odds fixed?
Unlike Vegas sportsbooks or online betting websites, OLG odds are fixed. That means that once they are set, they don't change. With so many sports and events available for wager, this simplifies the process of determining odds. Players can also make decisions with greater confidence, knowing the odds won't change before the event takes place.
What if the industry odds change?
Should an event experience a change in industry odds resulting in unbalanced wagering, OLG will close/suspend wagering for that event. This allows OLG to protect the integrity of the game. All existing wagers made prior to the suspension/close will be honoured.
Can I increase my odds of winning?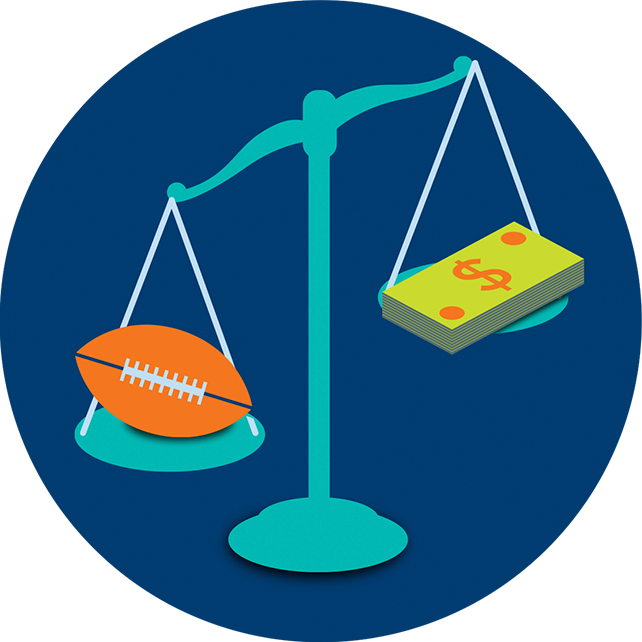 It is possible to increase your odds of winning by increasing the number of betting combinations you play to cover all possibilities. While this may seem like a good strategy, the costs of additional bets will be subtracted from any potential winnings, which are not guaranteed. This could also potentially put you over your play budget.
TIP
All OLG sports lottery products have a maximum of $100 per customer, per product, per day.