With social distancing measures in place, the trip to the convenience store isn't quite as convenient these days. But there is an alternative to help keep everyone safe while still playing their favourite lottery numbers: buying your tickets online. Not only is it convenient, but it also comes with some nice benefits.
To buy tickets like LOTTO MAX or LOTTO 6/49, you need to start by visiting PlayOLG.ca and registering for an account—it's free and highly secure, just click "Register" at the top right of the home page. When you get to the site, you'll notice it's not just a place to buy lottery tickets, it's a digital casino with slots, Blackjack and lots of other table games. But if you're just there to play your numbers, here's how it's done.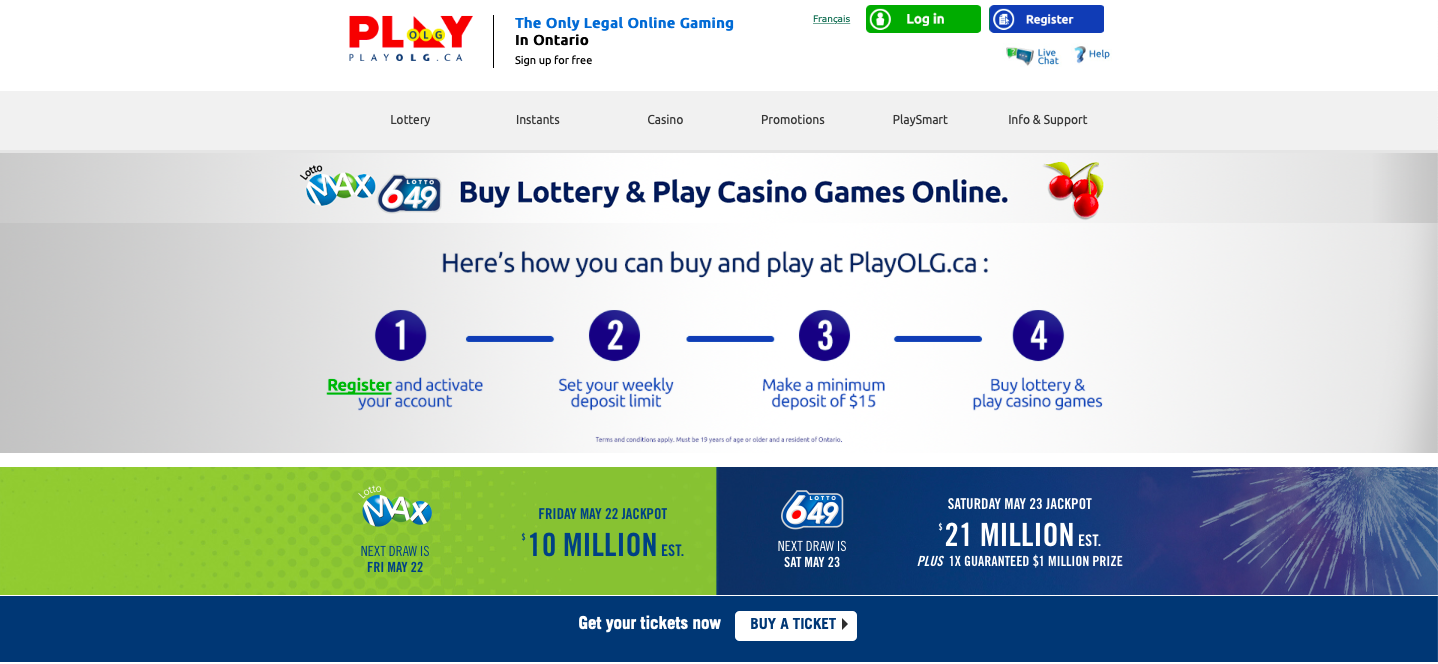 First – look for the lottery section in the top menu bar over to the left side, click "Buy a Ticket", and then choose your game. You'll need to add money to your account before you can buy a ticket… There's no charge from PlayOLG to deposit funds, but keep in mind that your credit card company or bank may charge their own transaction fees.
Once you've done that, the process is just like buying tickets at your local store, with a digital twist. Use the drop-down menu to pick your numbers, select how many tickets you'd like, and even purchase tickets for future draws, which can be used for budgeting. For example, if you have a budget of $40 per month, you can plan ahead and spread that across the next several draws using the Never Miss a Draw feature. It's a helpful way to avoid overspending if you plan to play regularly.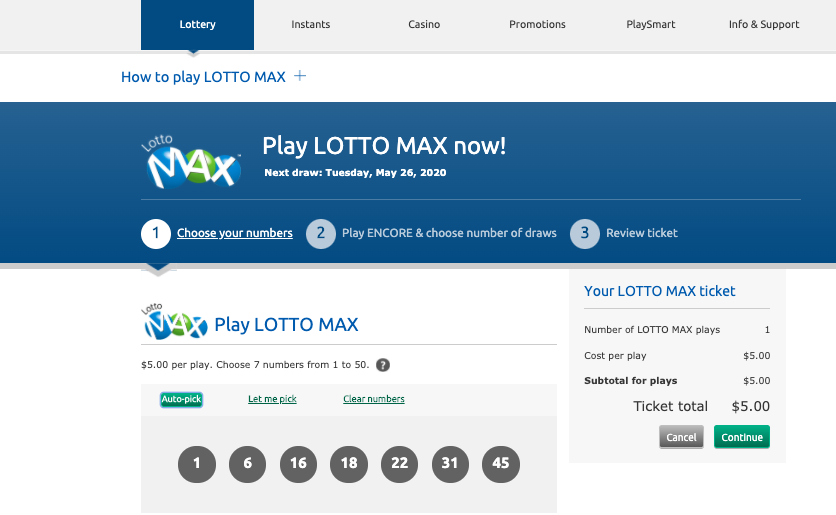 When it's time to check if you've won, you can find the results of the lottery on our website, in the exact place you bought them. Or check your email for notices of big jackpot winners.
There's also the My PlaySmart suite of tools to help you personalize your play and keep it fun. The tools are free, so take advantage of them to make the most of your online lottery experience.
The benefits of playing online make what was always convenient even more so. You might not be able to pick up milk at the same time, but you can still play your favourite lotto games with customized, budgeted play in advance, without ever waiting in line.
Want to personalize your lottery budgets now? Click here!