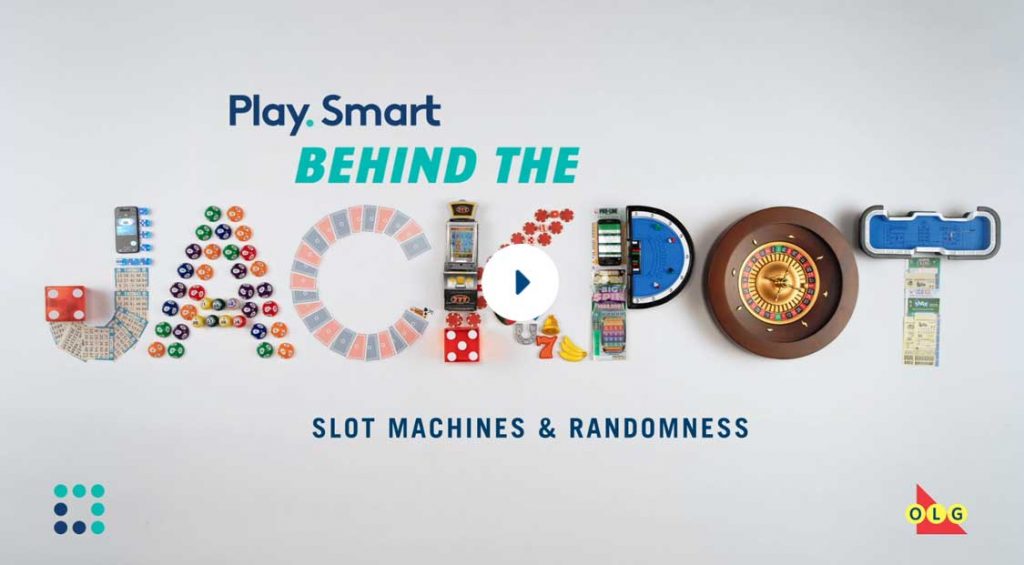 Is there a winning secret to hitting the SPIN button on slots? We learned everything we could from an experienced slot technician to find out.
PlaySmart's Behind the Jackpot video series takes you on a deep dive into the games you love to play, getting insights from experts and industry insiders. To go beyond the surface of slot machines—literally—Zach and Lisa show you the random number generator (RNG), using insights from an OLG Senior Electronic Games Manager who spent years as slot machine technician.
If you want to know how to play slots, there's no better place than PlaySmart.ca. In Behind the Jackpot, we go even further, taking you to our top-secret slot laboratory to look at the inner workings of slot machines. As it turns out, physical and online slot machines work just like a computer, using RNGs to generate random number codes that determine an unpredictable outcome.  Once these number codes are locked into place with a "SPIN", that outcome is translated into lights, sounds and graphics—telling players if they won or not. As for whether you can hit "SPIN" at the perfect moment? Let's just say a cat has the same chance of landing a winning spin as you do.
Want more info from gambling insiders? Watch the rest of our Behind the Jackpot series for answers to more questions, like
Why do some lottery numbers win more often?
Is there a "right" way to spin the BIG SPIN wheel?
What does it take to be a Blackjack dealer?