HOW INSTANT TOP UP WORKS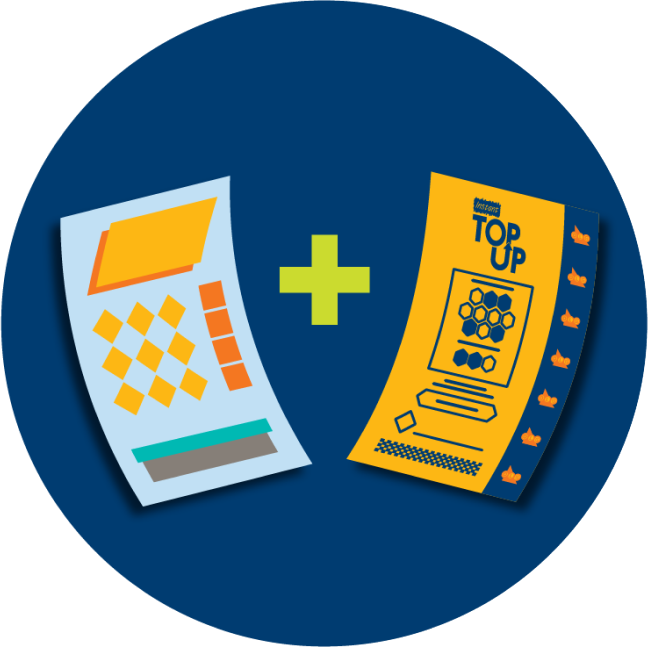 Players who purchase an INSTANT ticket can ask to TOP UP their game, for a chance to instantly win prizes, including the INSTANT TOP UP jackpot.
The jackpot starts at $25,000 and grows until it's won. INSTANT TOP UP uses a Random Number Generator (RNG) to determine the outcome instantly—no number selections or waiting for a draw. Your randomly determined outcome is then shown on the lottery terminal screen.
TOP UP is its own game—winning in TOP UP does not require winning on your INSTANT ticket.
HOW TO PLAY IN 4 EASY STEPS
1

Set a Budget. INSTANT tickets are a fun and relatively inexpensive way to gamble, but the cost can quickly add up. Treat them like any other entertainment cost.

2

TOP UP. Let your retailer know you'd like to TOP UP your INSTANT ticket.

3

Watch. Watch the lottery terminal screen to see if you've won.

4

Claim Your Prize. If you've won, you'll either claim your prize at your local retailer or the OLG Prize Centre in Toronto depending on the amount.
INSTANT TOP UP and INSTANT tickets are forms of gambling. They're often impulse purchases, so it can help to plan how much you're willing to spend in a week, like part of your entertainment budget.
Playing TOP UP always adds $1 to the cost of your INSTANT ticket.
Keep a record of your ticket purchases and any winnings to know how much you're really spending over time.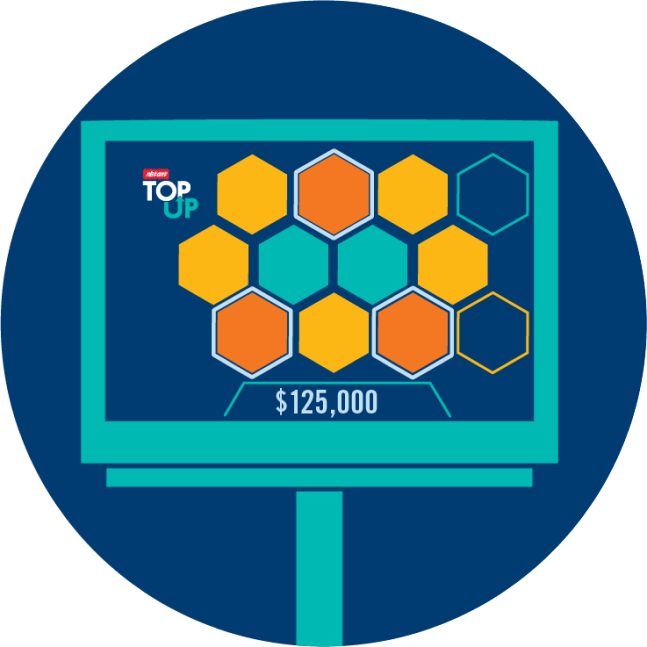 Here are the different ways to win:
Match 3 prize tiles to win that prize.
Match 3 "FREE PLAY" tiles to win a Free Play.
Match 3 "JACKPOT" tiles to win the INSTANT TOP UP jackpot.
Reveal a TOP UP Bonus tile to uncover a bonus prize.
Your total prize will be displayed on the lottery terminal screen and on your ticket.
Don't forget to sign your ticket!
BREAKING DOWN YOUR TICKET
Here's how to read your INSTANT TOP UP ticket.