SPORTSBOOK 101
A sportsbook is a website or location where you can bet on sporting events. It lists all available games and events, markets, odds, and bet types. Here's how it works for PROLINE+.
SPORTS ON PROLINE+
PROLINE+ lets you wager on a global selection of sports and competitions, including: football, hockey, basketball, baseball, soccer, tennis, MMA, boxing, golf, car racing, and even Novelty events like award shows.
HOW TO NAVIGATE PROLINE+
1

Choose a sport & league using the left side navigation: e.g., Basketball > USA > NBA. This will show you games available for betting.

2

Choose a game or event: make Moneyline bets (which team will win) on any of the games, or select a game event page for additional betting options, called 'markets'.

3

Select a market(s): place bets on the outcome of an entire game, a period within a game, specific team, or individual participant.

4

Choose your bet type: Single Bets, Parlay Bets, or System Bets. Available bet types can be viewed at PROLINE+.
HOW TO READ A BETTING LINE
Reading a betting line is a key component to understanding what you're betting on. On PROLINE+, each market will have associated odds, shown in green. These indicate which betting option is more likely to win, and what the payout will be if it does. Decimal odds are the default for PROLINE+. Keep reading to see how they work.
TIP
Change PROLINE+ settings to fractional or American odds depending on your preference.
Decimal Betting Odds
The decimal figure on a betting line, e.g.: 1.35 or 3.3, lets you know whether you're betting on the favourite or the underdog. It's also the value used to calculate your potential payout. With 3.3 odds, a winning $10 bet returns $33 (including the original bet).
The higher number odds value is assigned to the underdog, or the less likely outcome. Since it's less likely to occur, the payout is greater if it does. It's considered a riskier bet for a higher potential reward.
The lower number reflects the favourite, or the more likely outcome. Since it's more likely to occur, the payout is less. It's a safer bet with a lower potential reward.
BUILDING A BET ON PROLINE+
Whether you're looking to bet on a single game or a number of outcomes, PROLINE+ offers thousands of options in multiple markets. Watch these videos to learn how to build a bet on PROLINE+.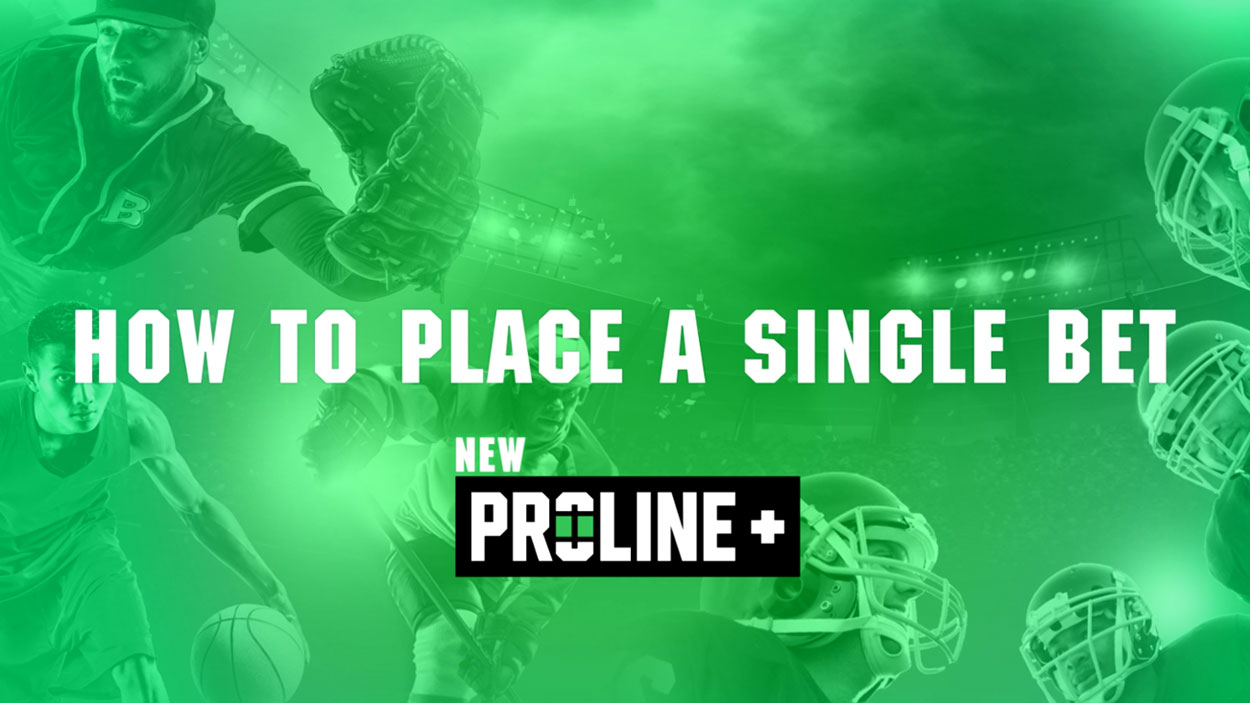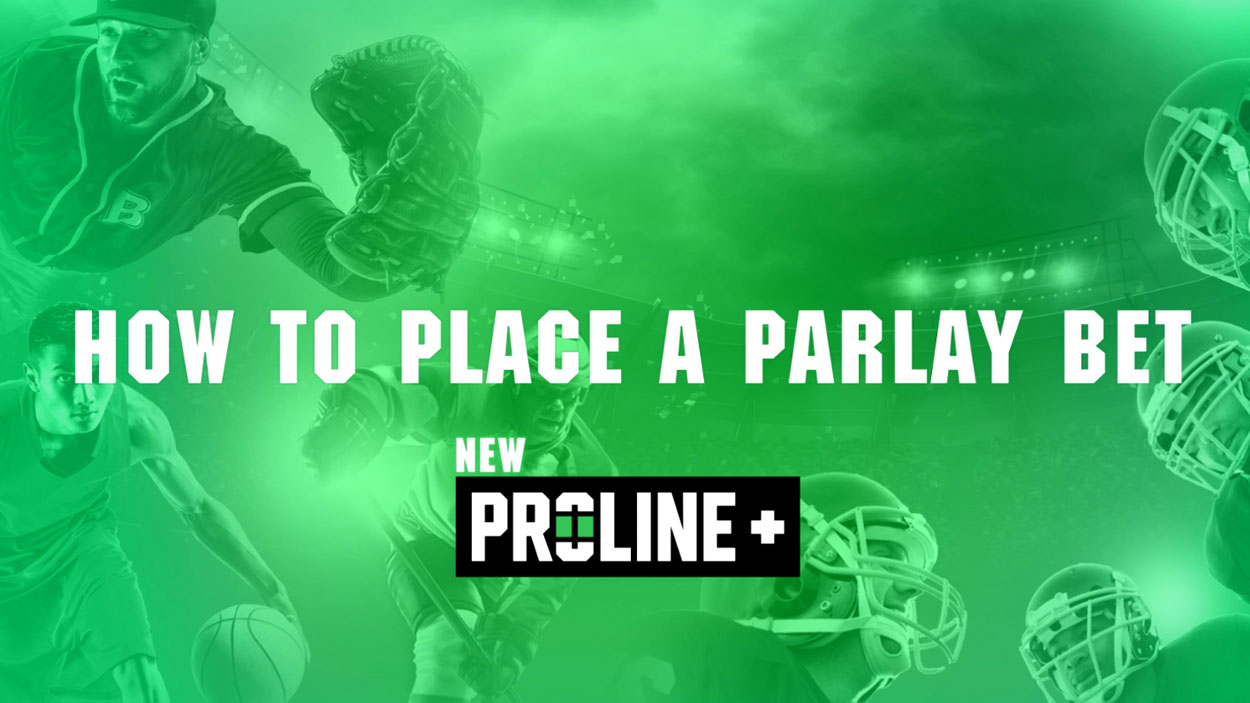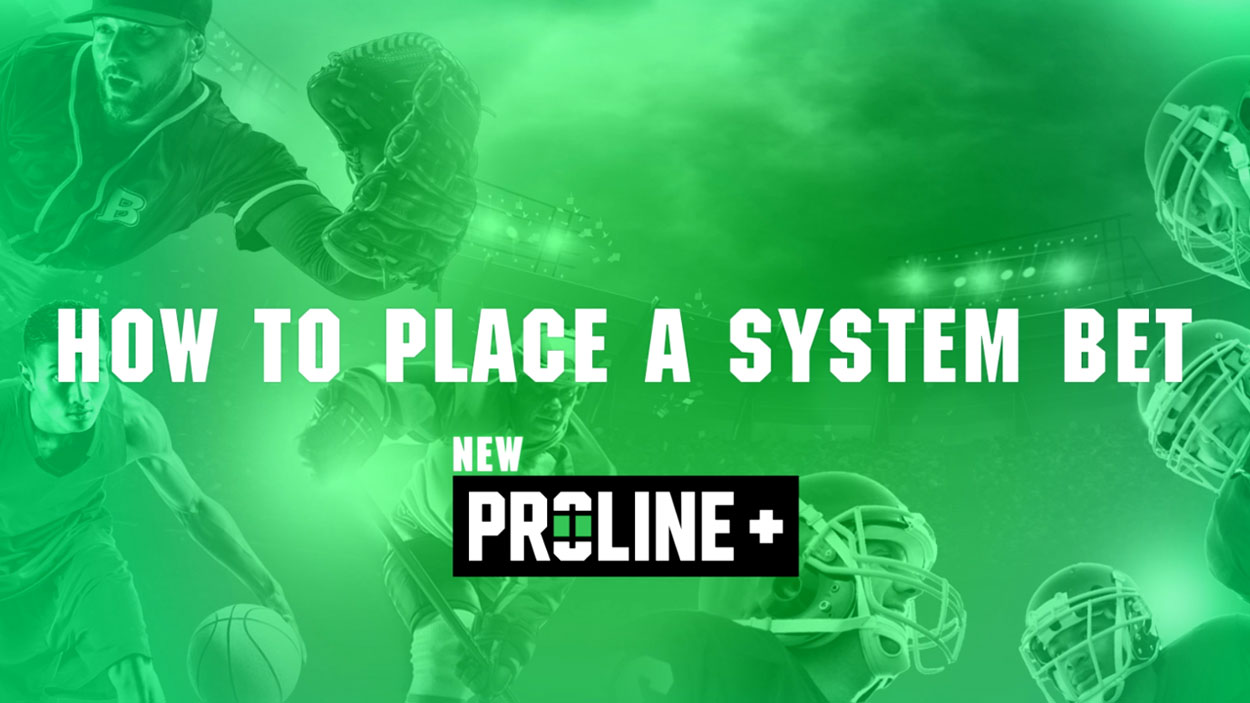 TRANSCRIPT
PRE-MATCH VS. LIVE BETTING
With PROLINE+ you can place "pre-match" bets up to a week before a game's scheduled start time, or "live bets" while a game is underway.
When you place a live bet, you're placing a bet on a game that's already started. Since the game is underway, you're working with "dynamic odds", meaning the odds may change as the event plays out. For example, if a team's star player is injured mid-game, the odds of a Moneyline bet may change for the worse. Once you've placed a bet on a live game or event, your bet is locked in at whatever the odds were at the time.
If part way through a game, a player expects their bet to lose, they can opt to 'Cash Out'. This gives them the chance of a reduced payout, or to get part of their original bet back.
TIP
Only pre-match bets qualify for a Combiboost, a bonus multiplier on Parlays with four or more picks, and when all other bet requirements are met.
SETTING A BANKROLL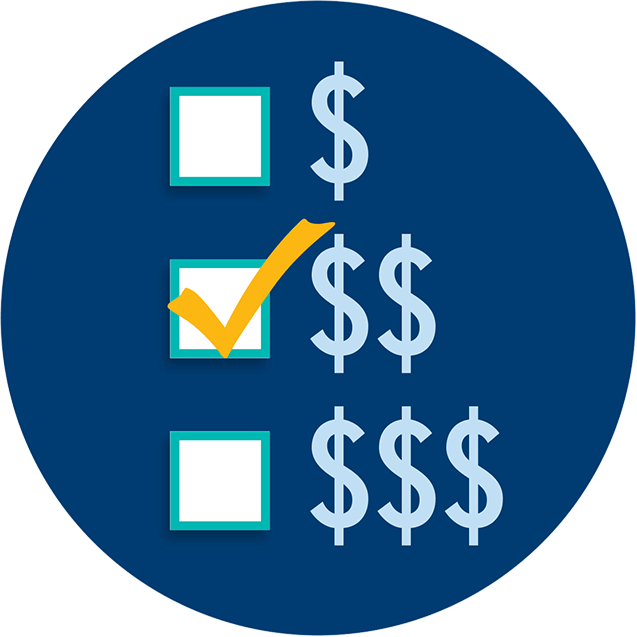 Before risking money gambling, establish a bankroll you're comfortable playing with. Base your budget on how much you'll spend on bets for any given week or month, and call it quits if you hit it. Also remember to avoid chasing losses or trying to win back what you've lost by going deeper into your pocket, as you're likely to lose even more.
Tip
Avoid over-spending with a Sports Spend Limit for PROLINE+, one of the My PlaySmart Tools offered through OLG.ca
WAGER LIMITS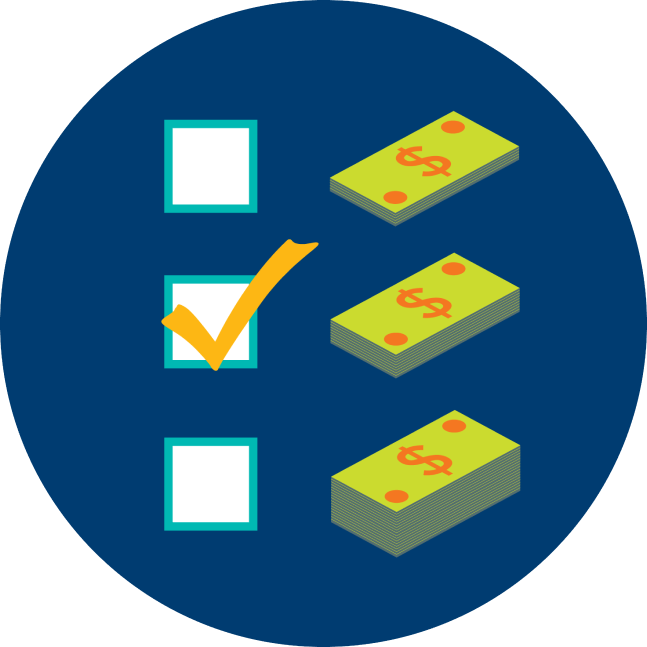 With PROLINE+, bets start at $0.10 so you can play within your budget. The maximum amount that can be wagered can vary by sport, league, or market, so keep your bankroll in mind when deciding how much to bet.
All sports are unpredictable, and sometimes a game doesn't play out as expected. In some cases, players can 'Cash Out' their bets before a game or event ends. This gives them the chance at a reduced payout, or getting a portion of their money back.
For example, if someone thinks their $10 bet is going to lose for sure, they could potentially Cash Out to get $7 back, losing $3 instead of $10.
VOIDED VS. LOSS
From time to time, one of your picks might be 'voided' based on circumstances beyond your control, like a game being cancelled or rained out. This doesn't mean you lose that bet. If it were a Single Bet, you'd get your money back. If one of your picks in a Parlay or System Bet is voided, the ticket is recalculated as if it never included the voided selection.
FYI
Parlays of 4 or more receive a Combiboost bonus multiplier. If one or more voided selections reduce your Parlay to 3 picks, it will no longer be eligible for Combiboost.
PUSH
In sports betting, a 'Push' means a result where a player neither wins nor loses a bet. In a 'Moneyline' market, a Push would occur when the result is a tie, and no tie option was offered. In a Point Spread market, it is when the favourite (identified with a "-") wins by exactly the spread, or the underdog (identified with a "+") loses by exactly the spread (e.g., if the Spread is -3.0 and the favourite wins by exactly three).
In an Over/Under market, it is when the total points are exactly the Over/Under Line. In the event of a Push, a Selection will be marked as Void.
SPORTS BETTING GUIDES
Find out how to make bets on some of the most popular sports by selecting on the buttons below: