QUICK FACTS

Moneyline
A bet on which team will win.

Puck Line
A bet on whether one team's score will beat or cover an assigned point handicap or margin. Hockey's version of a Point Spread.

Over/Under
A bet on whether the total number of points will fall over or under an assigned total. Also known as "Totals".
OTHER COMMON MARKETS & BET TYPES
PERIOD BETS
Period markets are simply about whether you think something will happen by the end of one of the three periods of the game. It could be a Point Spread or Over/Under that is specific to a period, or it could be a Prop Bet—like whether or not there will be a goal in the 3rd period. It all revolves around different periods of play within the game.
PROP BETS
Prop Bets or "props" are a type of market for specific outcomes in a game ("game props") or outcomes related to a player's performance ("player props"). Prop Bets are sometimes made as "yes/no" or "either/or" decisions, and in hockey can often intersect with other betting factors like totals. Will the game go into overtime? Which player will score a goal? These are examples of Prop Bets.
PARLAY
A Parlay is when you have multiple selections on one betslip, and each one of them must win for the overall Parlay to win. The more selections you have in one Parlay, the less likely it is to win, so the bigger the payoff if it does. You can combine different markets (e.g., Puck Lines, Moneylines, and Over/Under from different games and sports into the same Parlay bet.
Combiboost: PROLINE+ offers a bonus multiplier when you add 4 or more eligible selections to any Parlay. If you win, the Combiboost will enhance your payout rate. Learn more about Combiboost.
LIVE/IN-GAME BETTING
PROLINE+ gives you the ability to bet on games as they are happening, with dynamic odds that constantly update in response to what happens in the game.
CHECK THE LINEUPS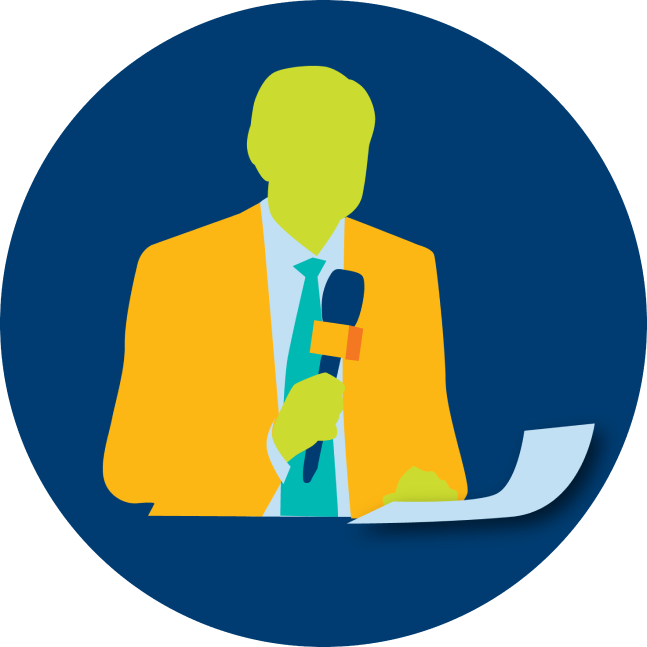 Hockey teams are made up of lines and those lines have history and chemistry. At any moment during games, coaches can switch up the lines, potentially changing the play dynamics within and between teams. Being able to catch those changes and understand how they might impact the game (and in-game bets) requires deep knowledge of each team.
KNOW THE TEAMS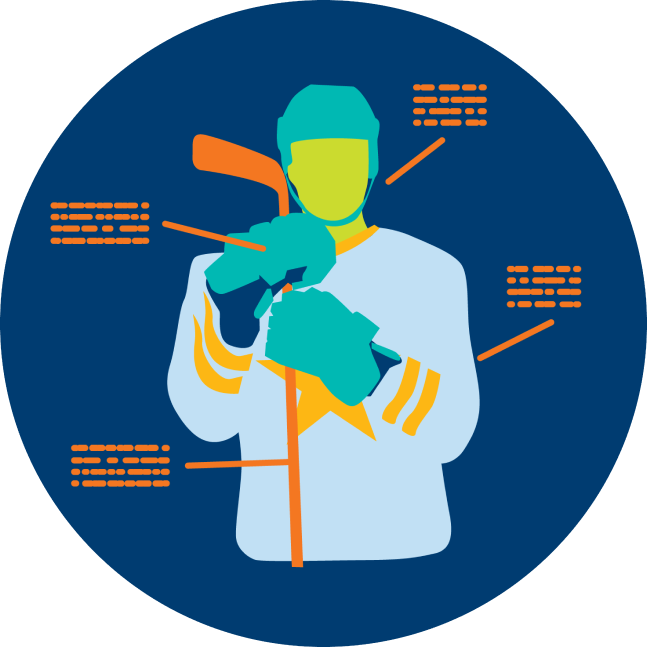 Past performance is not a guarantee of how a team will do in the future, but there are some potentially reliable statistics that can inform who you think will win or lose. If one team has a consistently better performance in key areas like shots, turnovers, or goaltending, then they might outperform in their next matchup. Of course, there's always the chance of an underdog pulling off an upset, so use team stats with caution.
SET A PERSONAL WIN LIMIT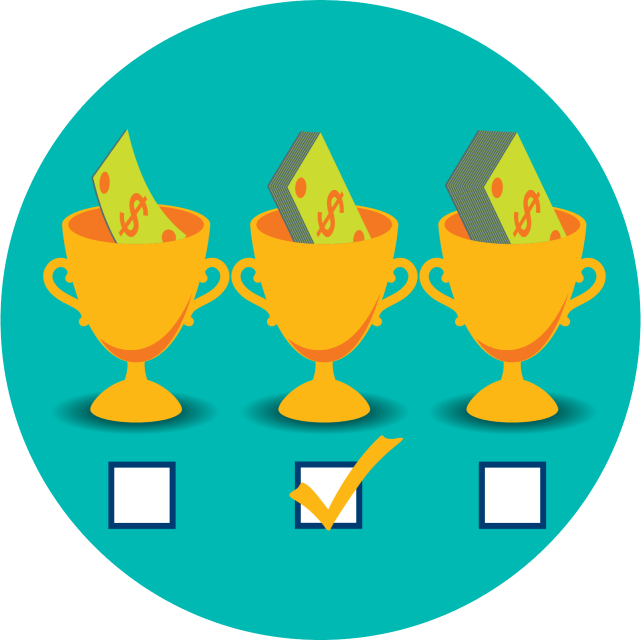 It's no fun to be up and then lose it all. Counter it by deciding on a win limit—the point at which you plan to walk away, even if you're up. Some players set this at double their bankroll.
COMMON HOCKEY BETTING MISTAKES
NOT KNOWING THE LINEUPS
Imagine this: a team is on a winning streak, but tonight their backup goalie is going to be in net, so they're more likely to underperform. If that ends up being the case, then a Moneyline bet against them would have been a good bet. Knowing the lineup can help you make an informed bet.
You can't know for sure how players and teams will perform, but you can still factor in historical stats and game developments into your decision-making. That said, knowledge can only go so far—it's not as powerful (or as fun) as the random chance of the game.
MISMANAGING YOUR BANKROLL
Not establishing a bankroll and planning how much you're going to spend could result in betting more than you'd intended, which might take the fun out of things for you.
BETTING ONLY ON YOUR FAVOURITE TEAM
The hockey season features a ton of games, and it's hard for even the best teams to maintain wins throughout the season—eventually fatigue catches up. Keep that in mind if you're planning on betting the favoured team, or if you often bet on your favourite team.
TRACKING WINS AND FORGETTING LOSSES
People have a funny habit of remembering the good and forgetting the bad. Sometimes this carries through to their betting. Keep an accurate tally of how much you've won and lost for a truer sense of what you're spending over time.