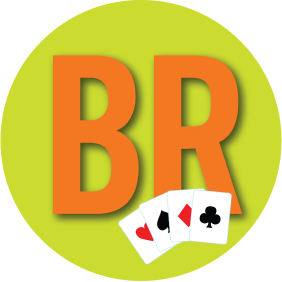 Big Raise Poker
Modelled after Mississippi Stud, Big Raise Poker gives players only one opportunity to raise. So, what's the big deal? That raise can be up to 4x the Ante. Boom.
Object of the Game
In Big Raise Poker, the idea is to win bets based on the strength of a five-card poker hand. Players must make their best hand from three personal cards and two community cards. Here's how it works.
How to Play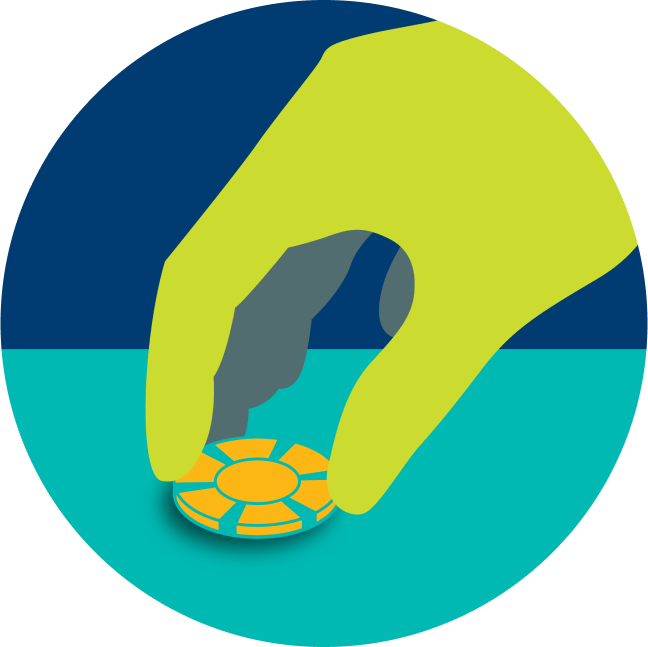 1. The player makes an Ante bet to get the round started.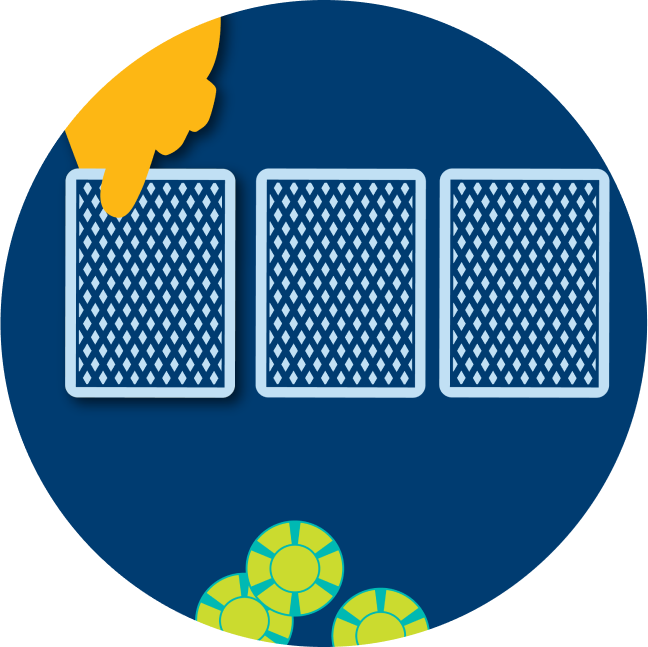 2. Once bets have been placed, the dealer gives each player three cards, face down, and places two community cards on the table, also face down.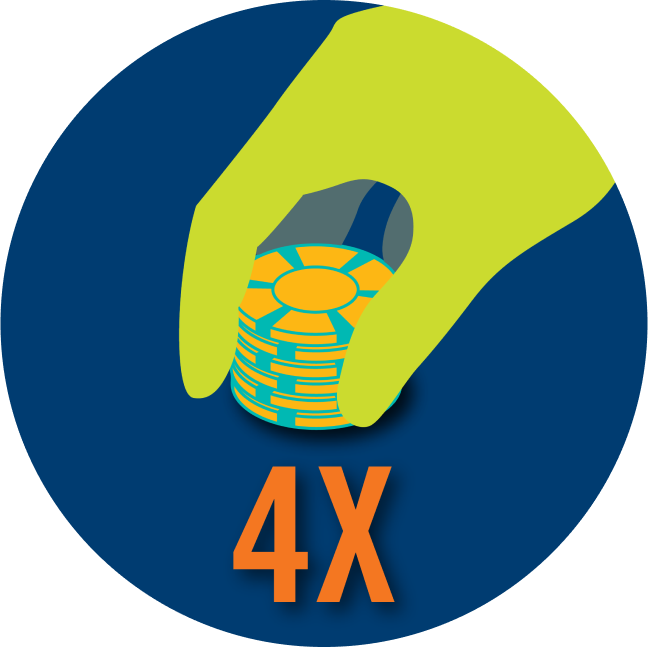 3. Based on their cards, players choose one of two options:
Fold and lose all bets
Make a bet equal to 4x the Ante and continue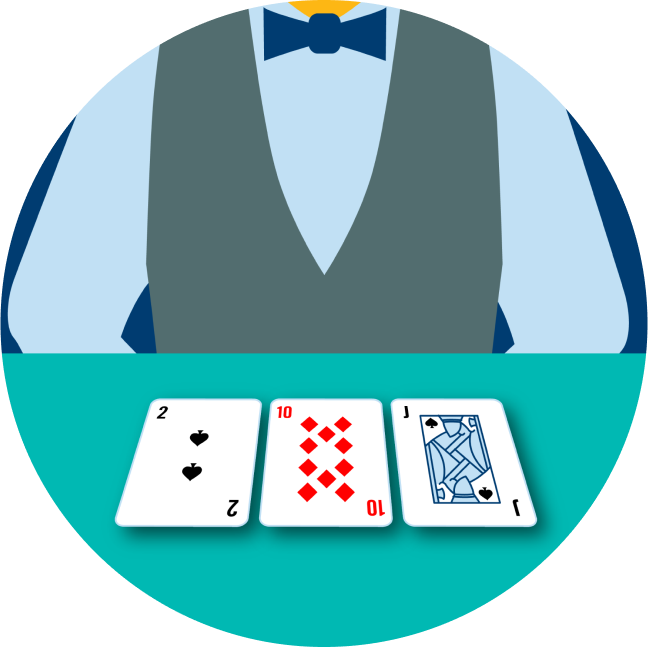 4. The moment of truth. Once decisions have been made, the dealer will turn over the community cards.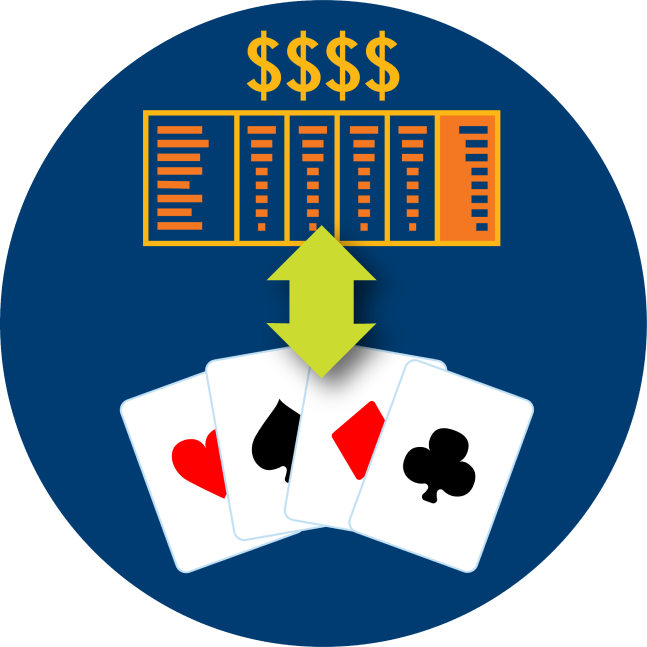 5. Players' hands are scored against a pay table, and bets paid accordingly.
HAND
Royal flush
Straight flush
Four of a kind
Full house
Flush
Straight
Three of a kind
Two pair
Medium pair (6-9)
Anything else
PAYS
500 to 1
100 to 1
40 to 1
8 to 1
6 to 1
4 to 1
3 to 1
2 to 1
Push
Loss
Previous
Next
Odds
Skill factors in Big Raise Poker to some degree, but there's no way around the fact that the odds of the game are dependent on random draws from a shuffled deck of cards. The next card up is impossible to predict.
Want to know how poker odds work?
Strategies
The excitement of Big Raise Poker comes from the option of raising your bet by four times the size of your Ante. The questions to ask yourself are, "When should I bet and by how much?" While you can't control the randomness of the cards, these tips can potentially help reduce your losses or improve your chances: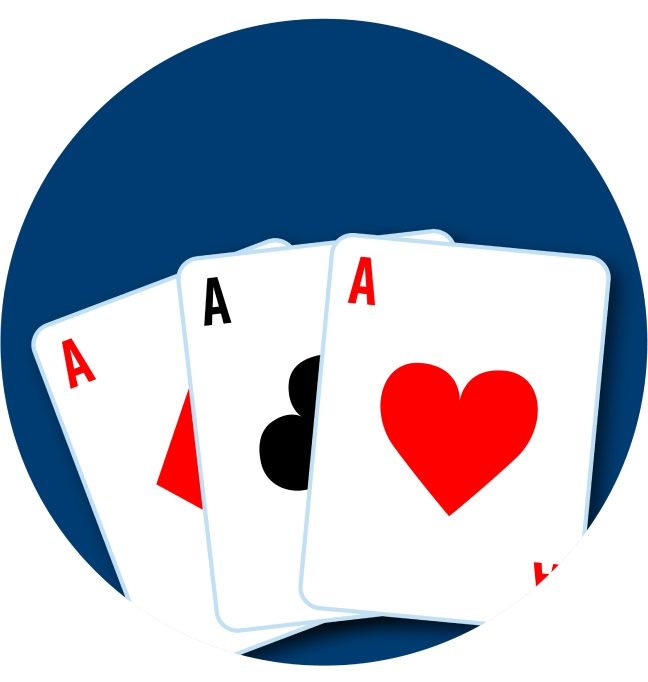 Raise your bet four times if you have:
Three of a kind
A medium or large pair
Three cards of a royal flush
Three cards of a straight flush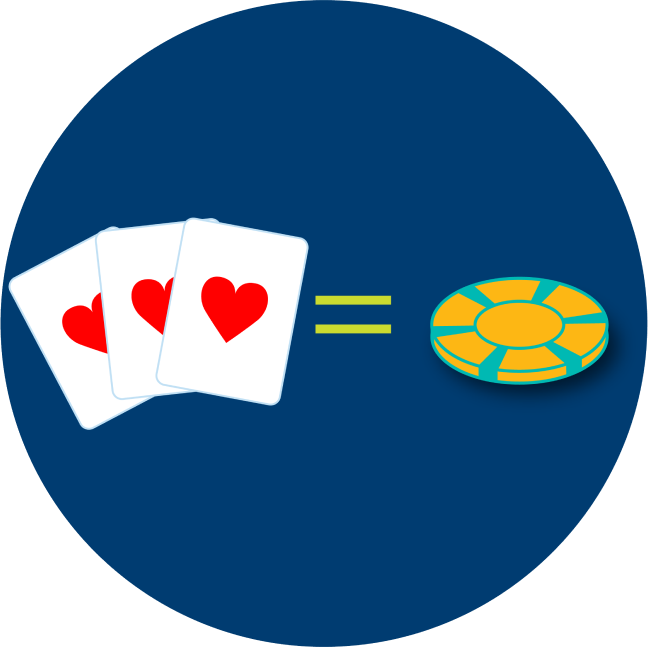 Raise your bet only 1x if you have:
Three cards of a flush
A low pair
Three medium cards or better (typically nines and above)
At least two high cards (Jacks or better)
Previous
Next