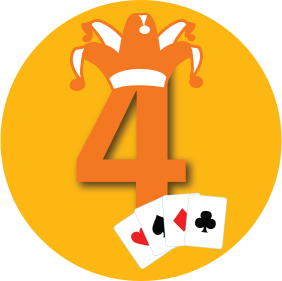 Crazy 4 Poker
The phrase "less is more" doesn't usually apply to the casino, but in Crazy 4 Poker, the goal is to win by throwing away one of five cards. Ready? Let's go!
Object of the Game
Win the pot by making the best four-card poker hand possible by discarding one of five cards. Players compete against the dealer, not one another.
How to Play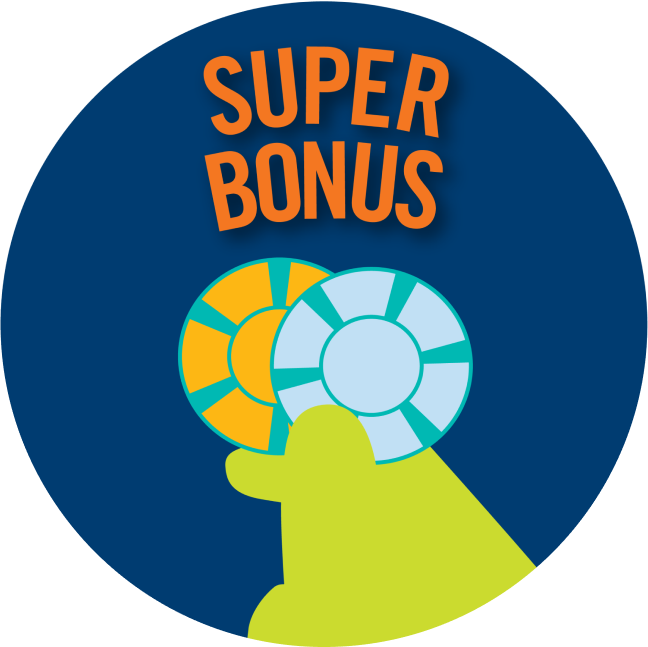 1. The player makes two bets to get started—the Ante and Super Bonus.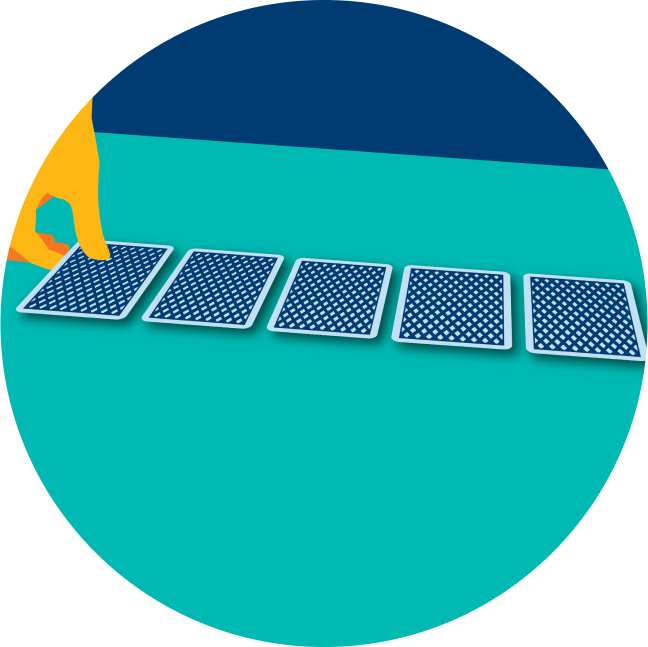 2. After bets have been placed, the dealer deals themselves and each player five cards, face down.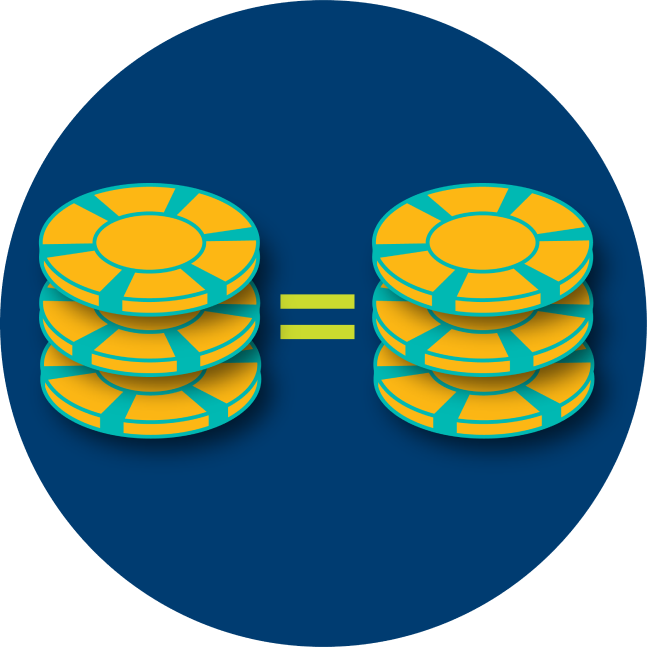 3. Based on their cards, players choose one of three options:
Fold and lose all bets
Make a bet equal to the Ante
Make a bet equal to 3x the Ante (if they have at least a pair of Aces)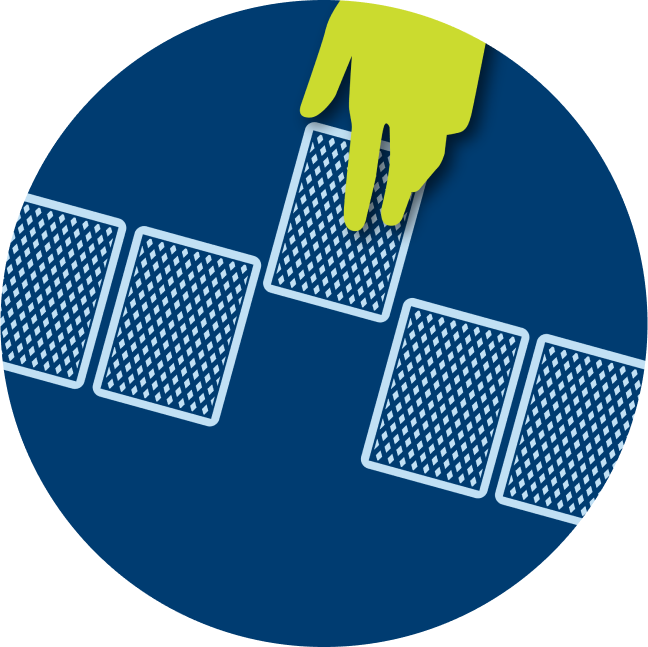 4. If they made a play wager and decide to continue, the player must now discard one of their five cards.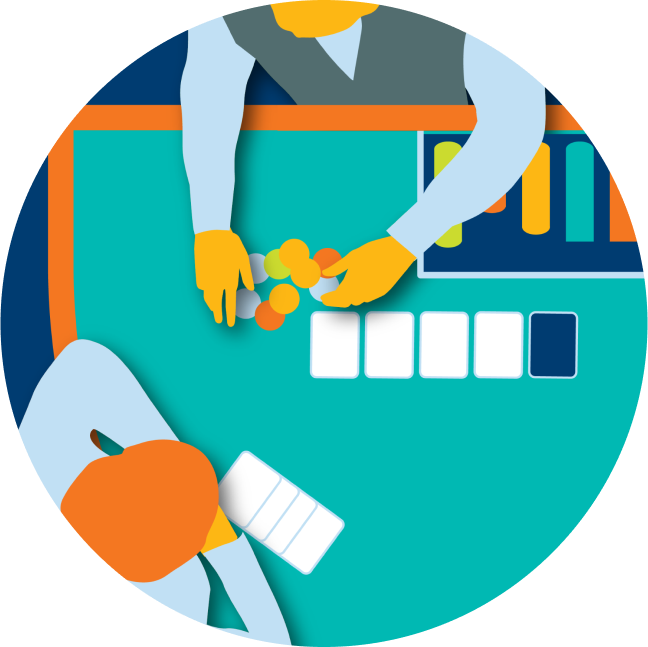 5. The moment of truth. The dealer now reveals their five cards and makes their best four-card hand.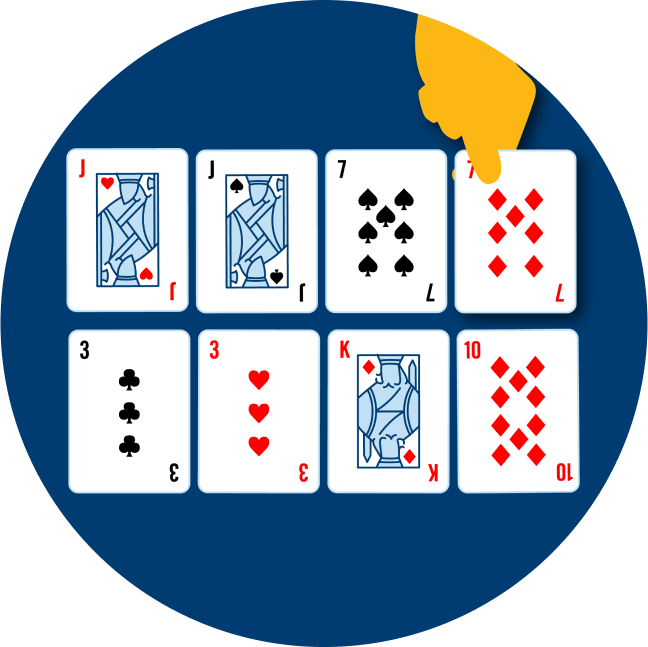 6. The player compares their hand with the dealer. Highest-ranked hand wins. Payout rules may vary from casino to casino, so check the rules before playing.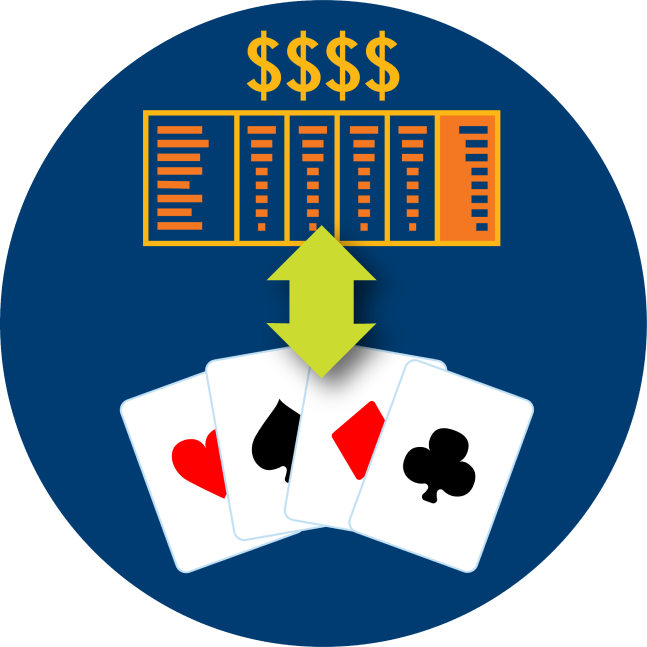 7. If the player hits the Super Bonus, it is paid out according to the pay table below.
HAND
Four Aces
Four of a kind 2-K
Straight flush
Three of a kind
Flush
Straight
PAYS
200 to 1
30 to 1
15 to 1
2 to 1
1.5 to 1
1 to 1
Previous
Next
Odds
Like all card games, there's no way to predict which card will turn up next in a game of Crazy 4 Poker. Even the most skilled players know a win is never guaranteed. The good news is, it's the unpredictability that keeps things exciting.
Want to know how poker odds work?