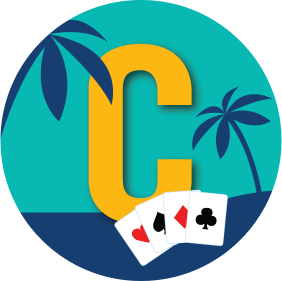 Caribbean Stud Poker
Welcome to the poker islands. Based on the rules of 5-Card Stud, Caribbean Stud Poker pits the player against the house, along with a possible 100 to 1 payout!
How to Play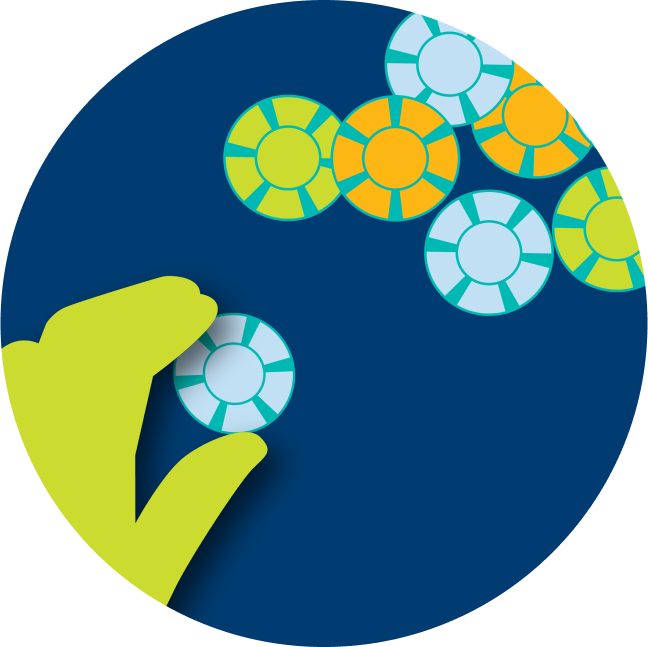 1. The player makes a mandatory Ante bet to join the game. They also have the option of making an additional $1 wager on a progressive (growing) jackpot.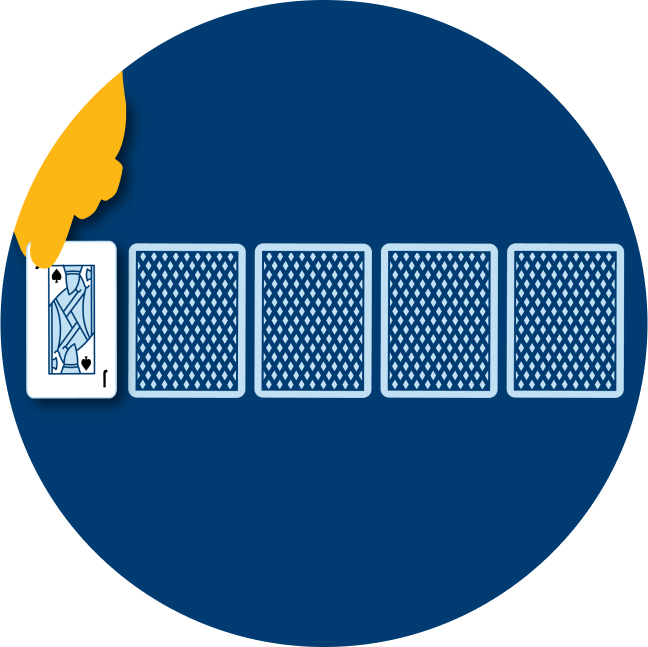 2. Once bets have been made, the player and the dealer receive five cards each. All cards are distributed face down with a single exception: one of the dealer's cards is laid on the table face up.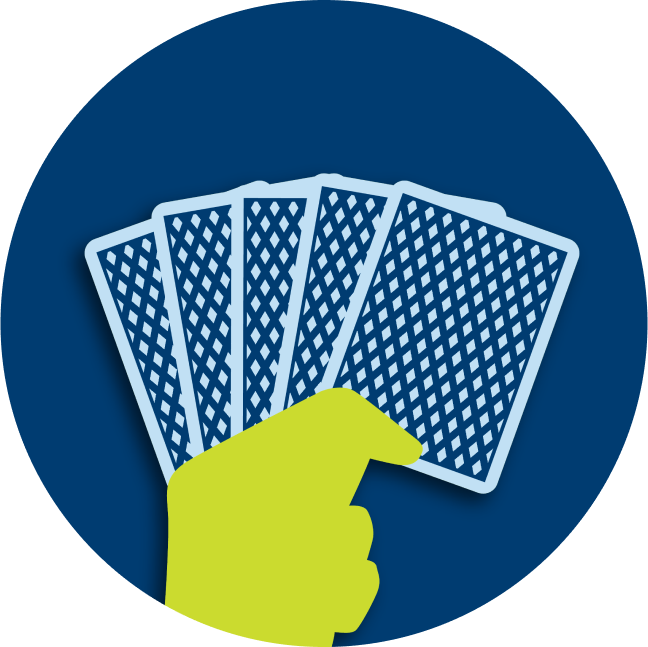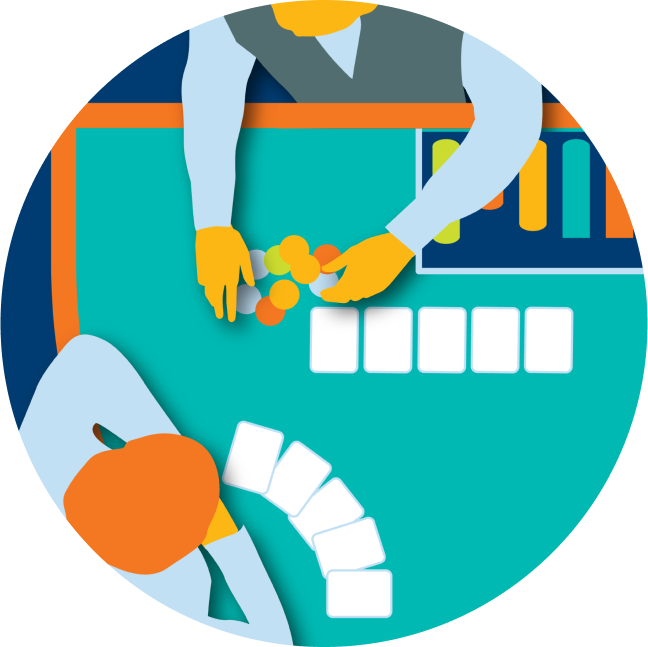 4. The moment of truth. The dealer turns over their remaining four cards revealing their own five-card hand. In order to qualify for the round, the dealer's hand must contain an Ace and a King or higher.
In other words, the lowest qualifying hand would be an A-K-4-3-2, and the highest non-qualifying hand would be A-Q-J-10-9.
Previous
Next
The Dealer's Hand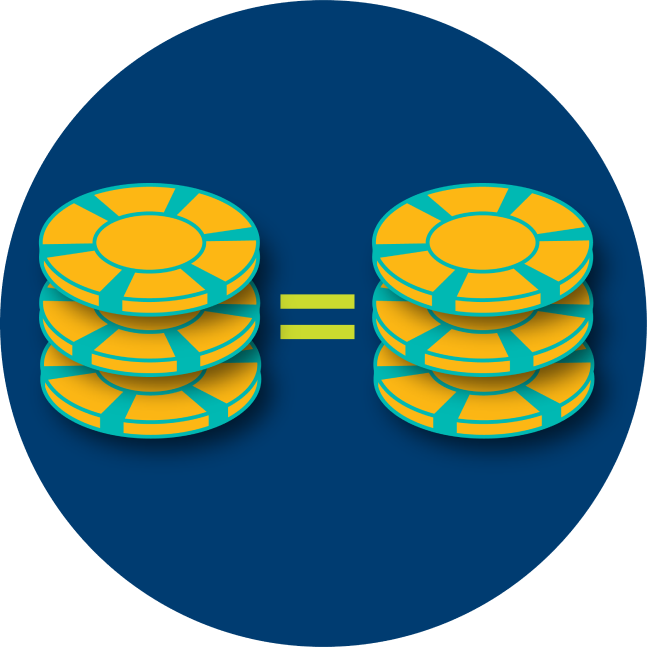 If the dealer doesn't qualify:
The player wins even money on the Ante bet and pushes on their raise.
If the dealer qualifies with a higher hand than the player:
The player loses all bets.
If the dealer qualifies with a lower hand than the player:
The player wins even money on their Ante, and wins according to a pay table for any raise bets.
Players that made the progressive side bet are paid out only if they have a flush or better.
Odds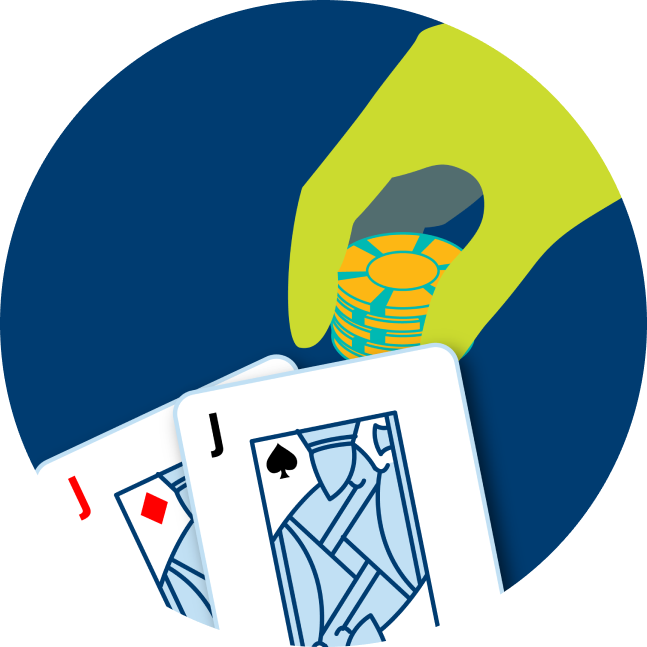 Like all poker games, the outcome of Caribbean Stud is impossible to predict. How the cards might fall is anyone's guess. The game has a house edge of 5.2%.
Want to know how poker odds work?