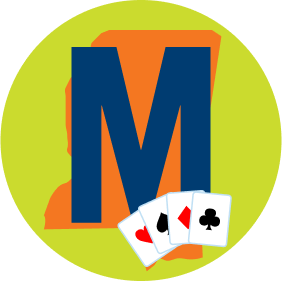 Mississippi Stud
Mississippi Stud is a five-card poker variation that pits you against a pay table rather than against the dealer. It also offers the chance at a 500 to 1 payout! Here's how it works.
Object of the Game
Win the pot by making the best five-card hand possible using a combination of personal and community cards. The game is played by either betting or folding each time a new card is revealed.
How to Play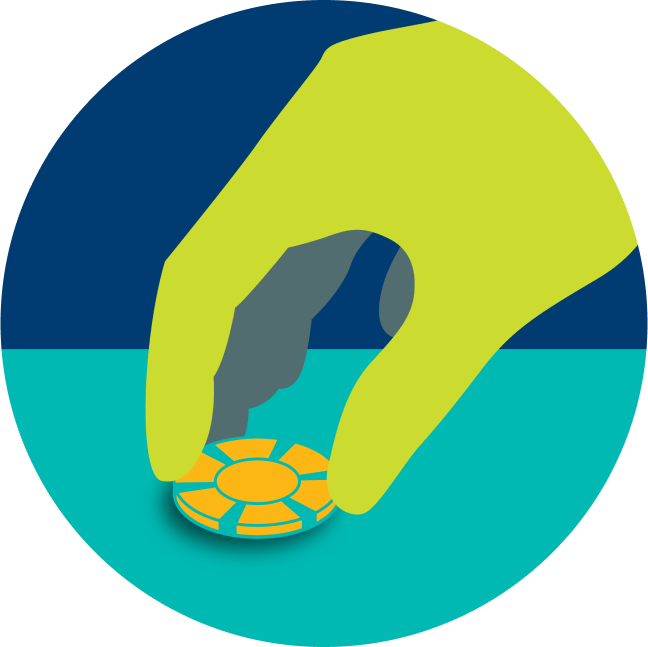 1. The game begins with each player placing an Ante bet to build up the pot.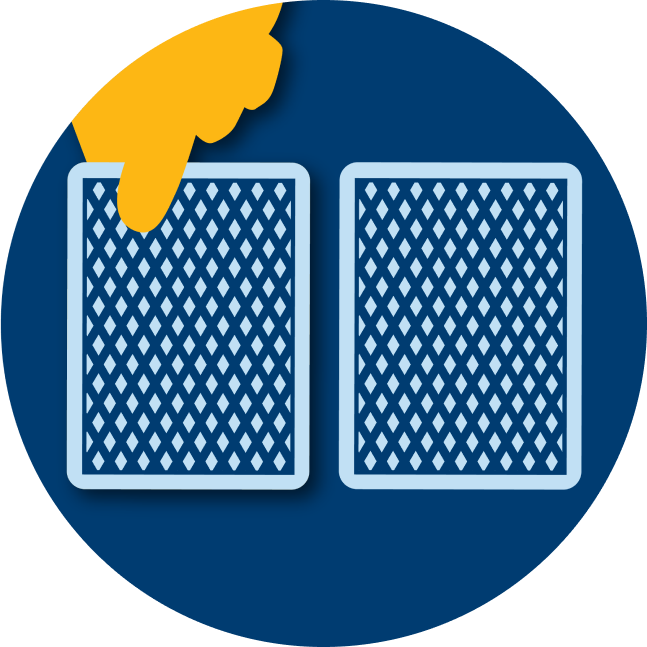 2. Once Antes are placed, the dealer gives each player two cards face down and places three cards in a community pile.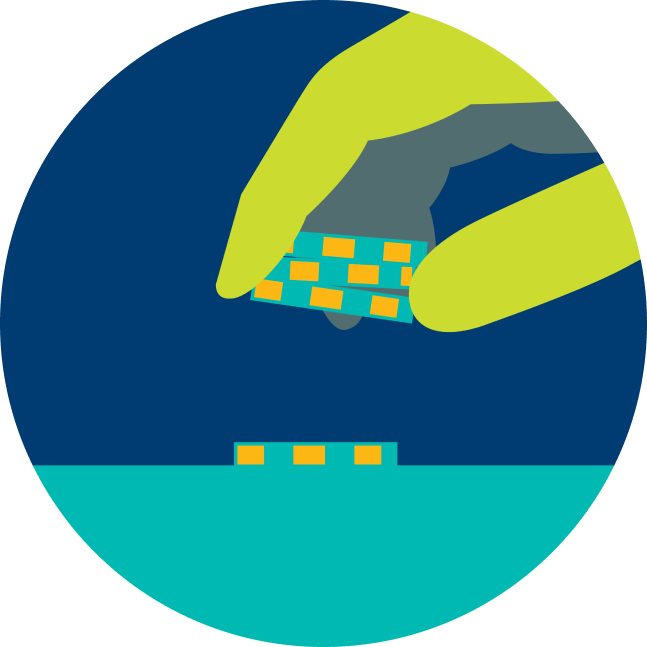 3. The "Third Street" (first betting round) begins. In this and all following rounds of betting, players have two options:
Make a bet of 1 to 3x the Ante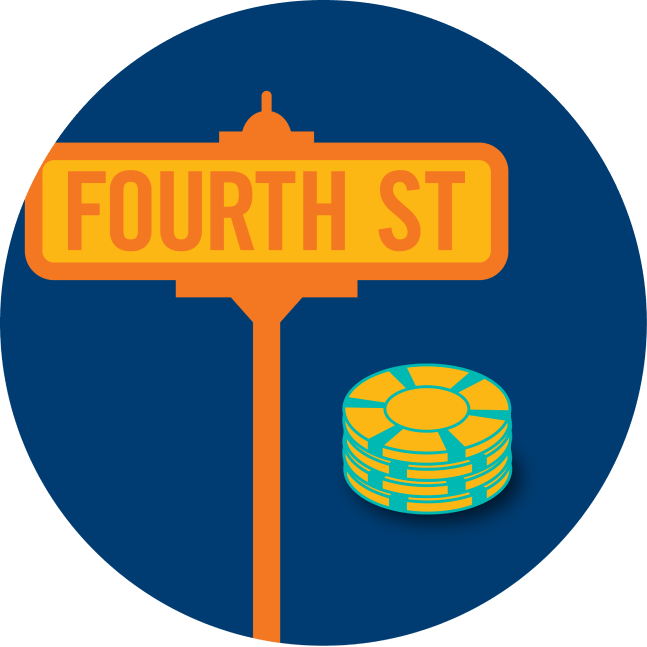 4. After bets have been placed, the dealer turns over the first community card. This leads to the "Fourth Street" betting round.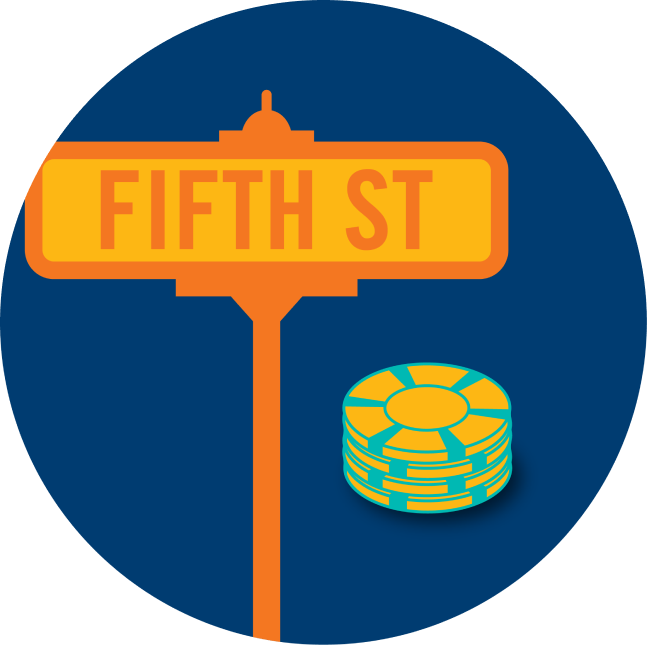 5. After bets have been placed, the dealer turns over the second community card. This leads to the "Fifth Street" betting round.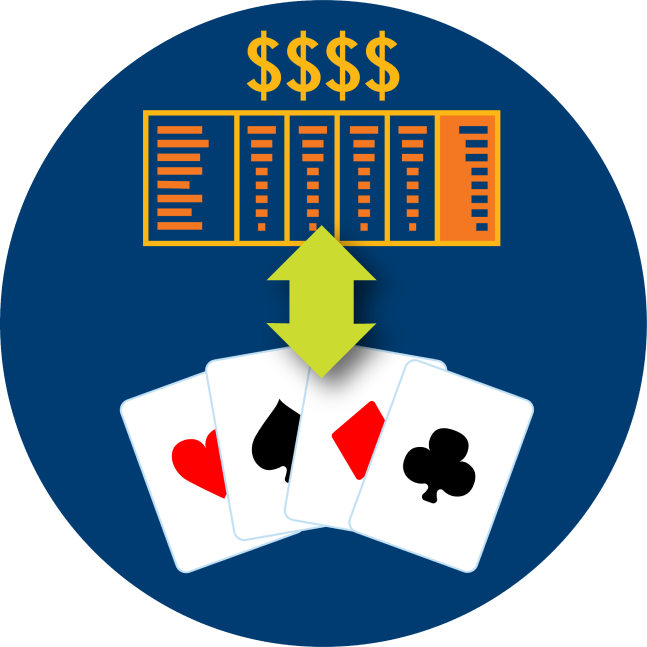 6. Following the "Fifth Street," the final community card is turned over and bets are paid out according to the pay table.
Previous
Next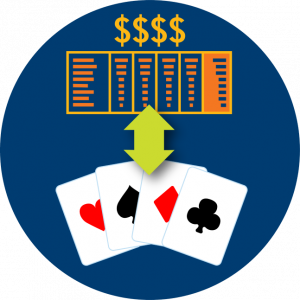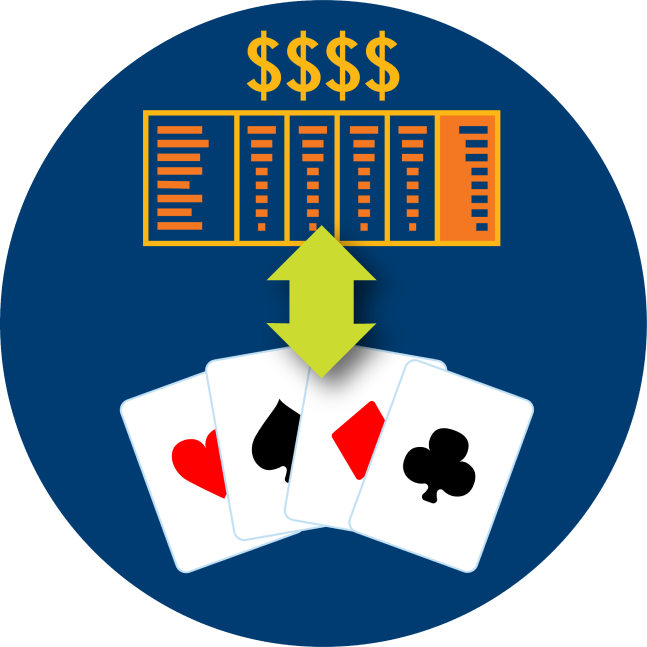 HAND
PAYS
Pair of Jacks or better
1 to 1
Odds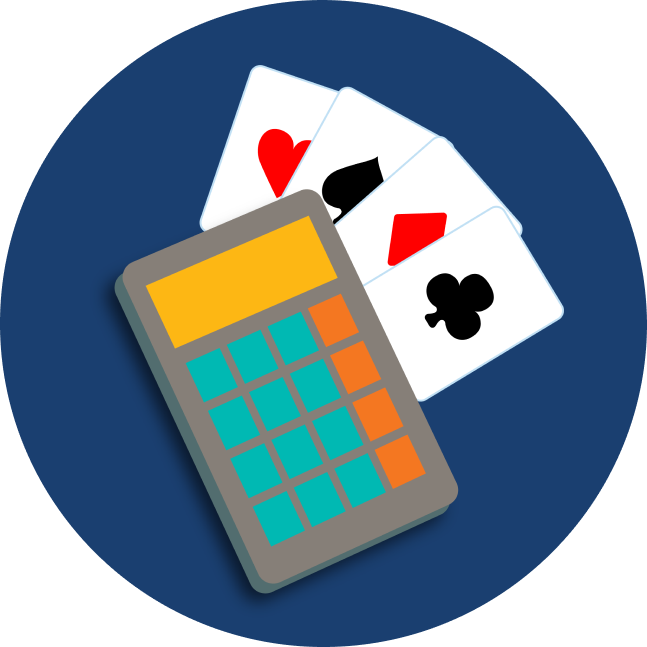 While some skill is involved in determining whether or not to bet or fold, Mississippi Stud is a game of chance based on the random distribution of cards. On average, the better the hand, the better your odds of winning.
Want to know how poker odds work?
Strategies
Since community cards are revealed progressively in Mississippi Stud, bets are made based on a combo of personal and communal cards. The following betting strategies may help make the game as enjoyable as possible.