BASIC TERMINOLOGY
Part of the fun of playing poker is the language and terminology that goes along with it. While it isn't essential to understand every single poker term in existence, there are a few to know before sitting down at the table.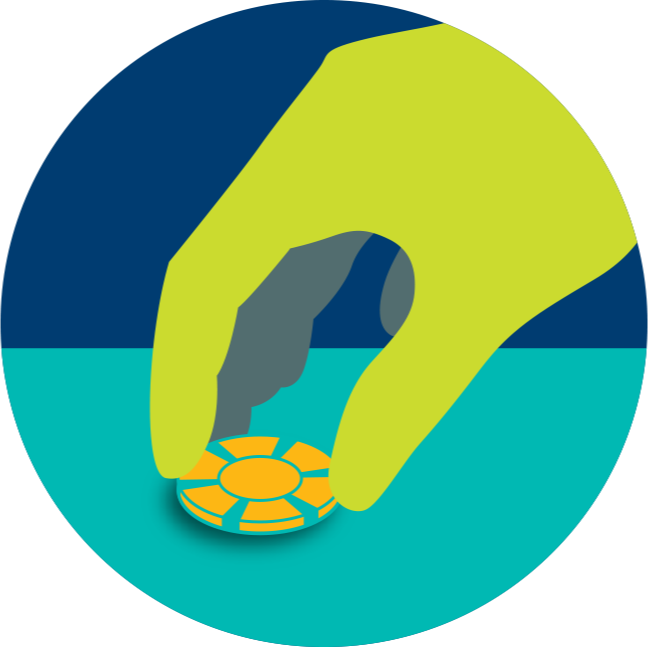 ANTE BET
A small bet each player is required to make before a hand is dealt. It helps fill the pot from the get-go.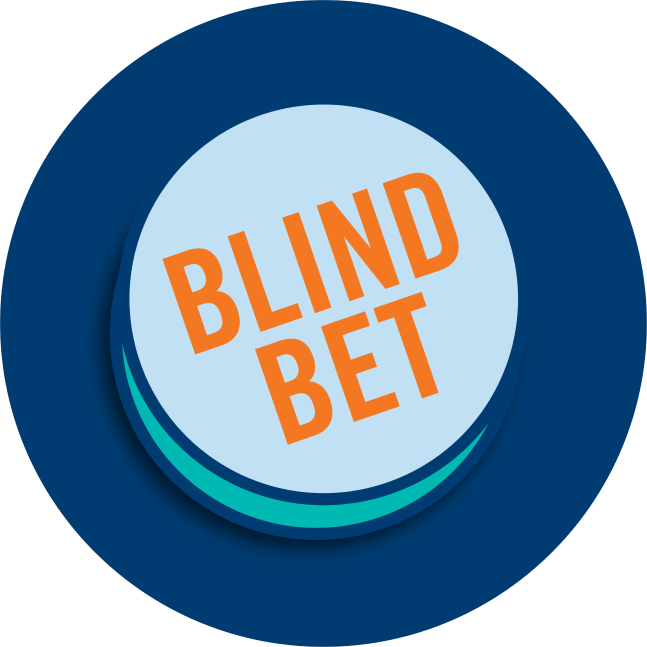 BLIND BET
A type of opening bet made during a community card poker game.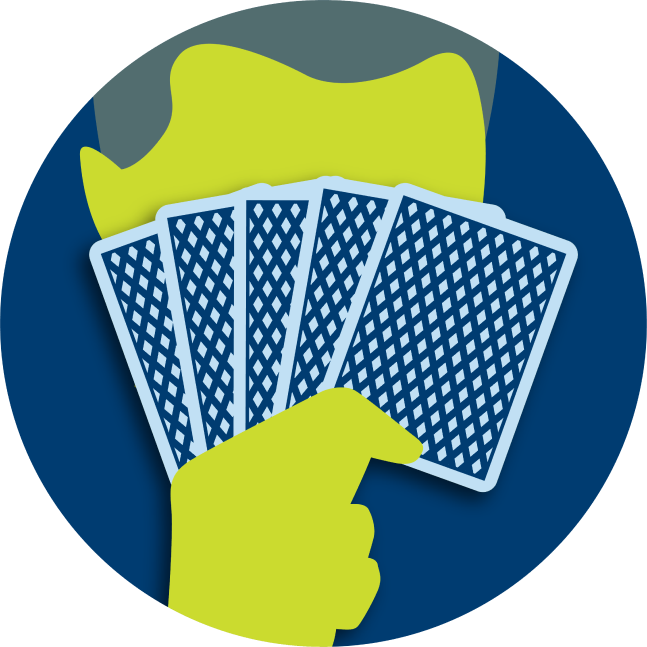 BLUFF
To make a bet or raise while knowing the hand you hold can't possibly be the best one at the table. Bluffing is done in an attempt to force an opponent to fold.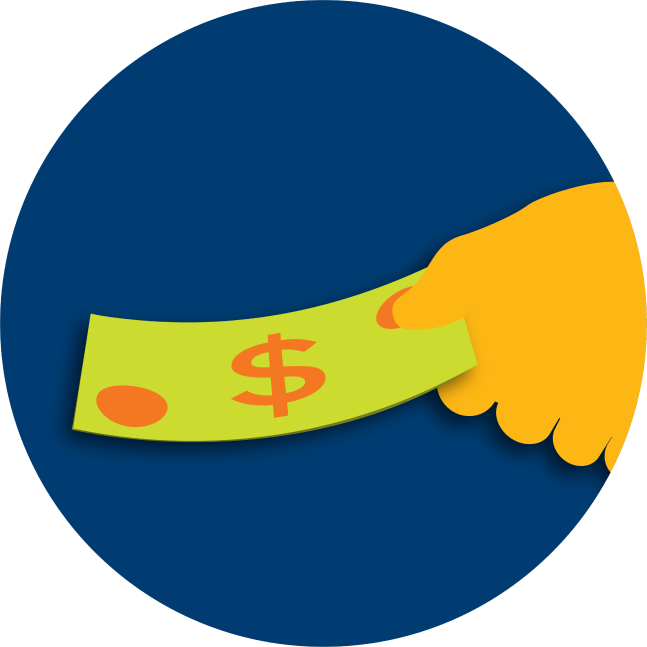 BUY-IN
The amount of chips you can buy when you join a game, expressed as a minimum and maximum. The buy-in will vary by type of game.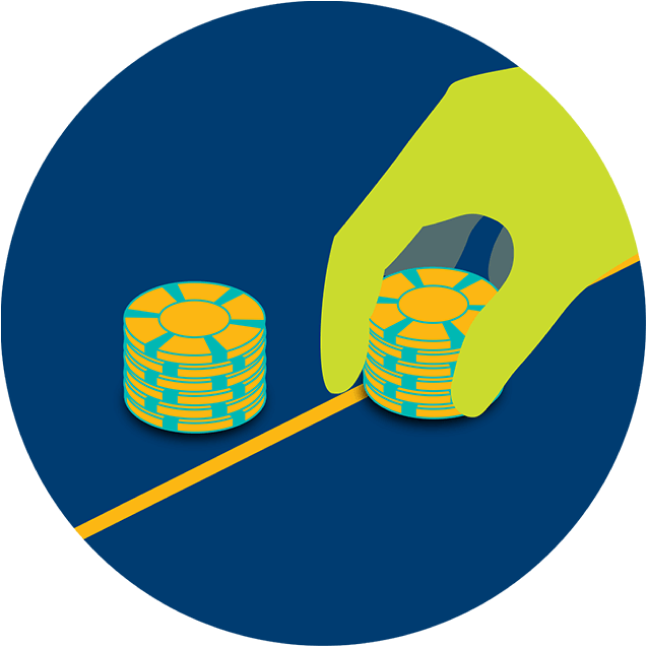 CALL
The minimum amount of chips a player can add to the pot to continue playing a hand.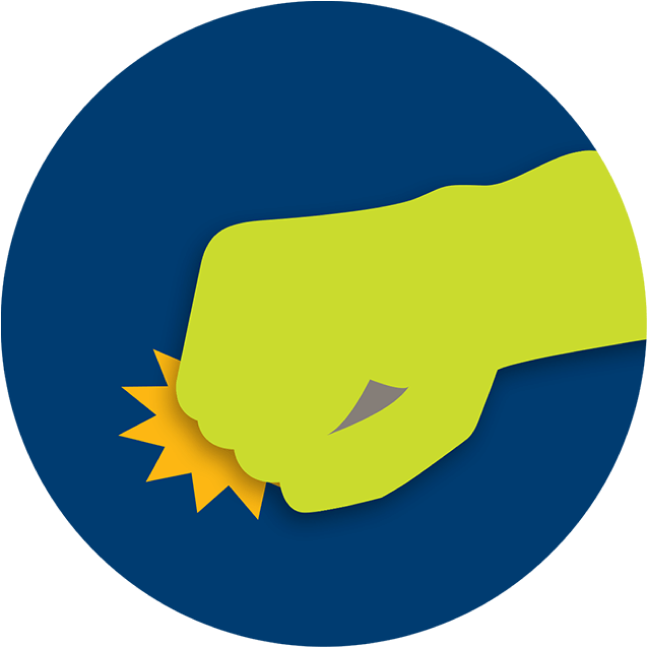 CHECK
To pass on a bet, but stay in the game.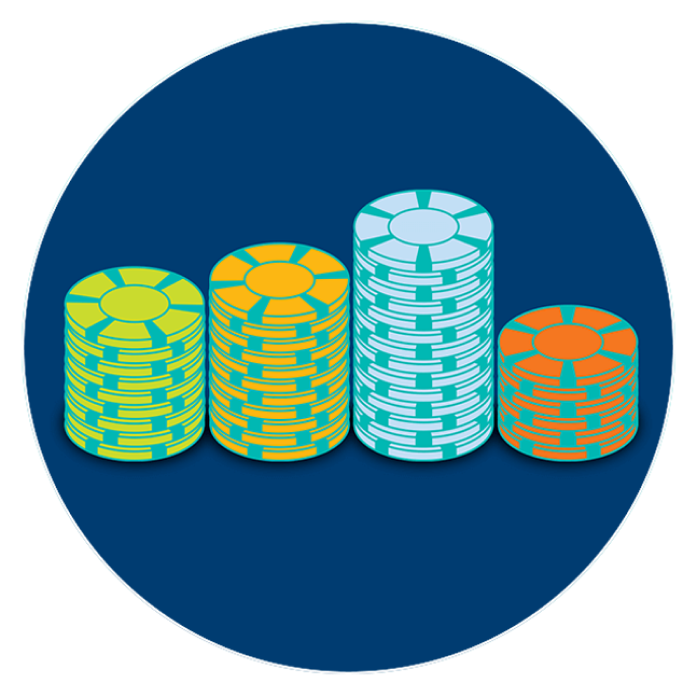 CHIPS
The coin-like discs used to make bets in a casino.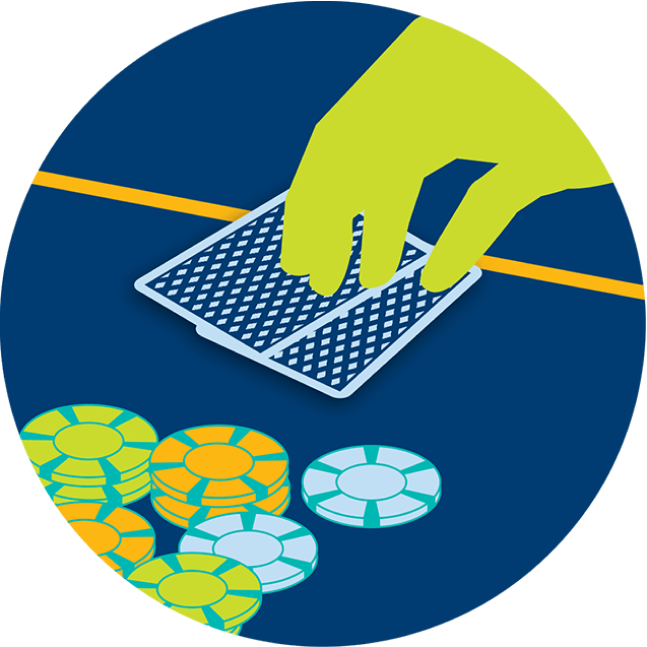 FOLD
To give up on a round by placing a hand of cards face down on the table. Folding means giving up all bets.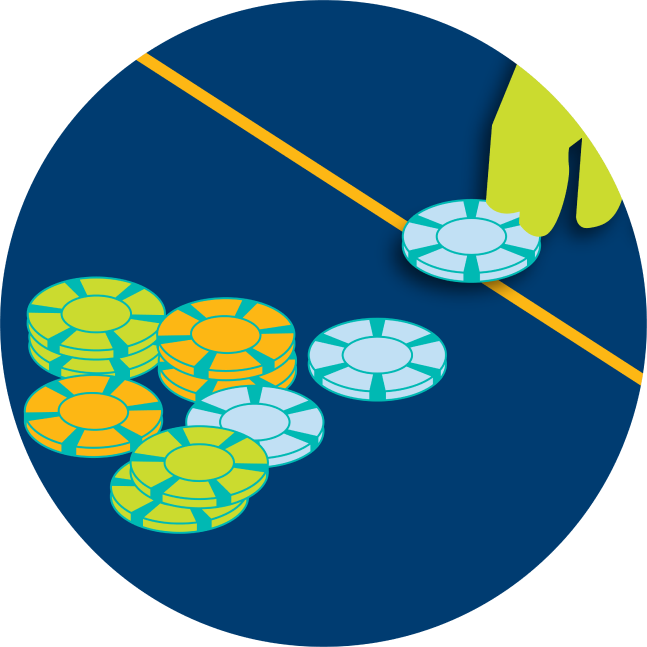 POT
The total amount of all bets placed by players in a game of poker. Players compete for the pot during the game.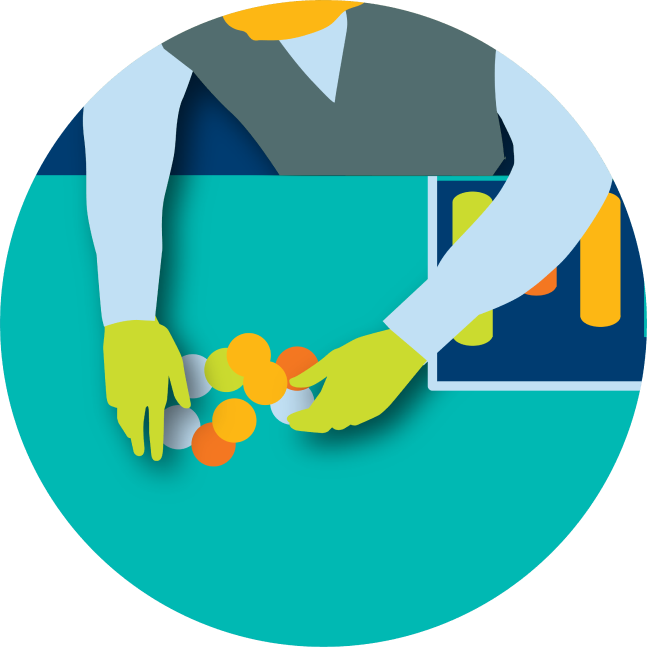 RAKE
The amount of money the house takes from a hand of poker.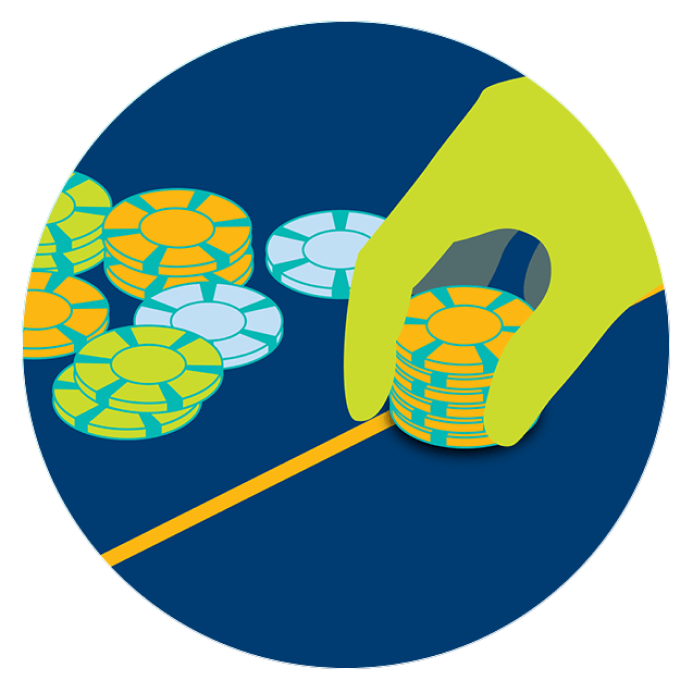 RAISE
To bet more than the minimum required to call, forcing all players to raise their bets.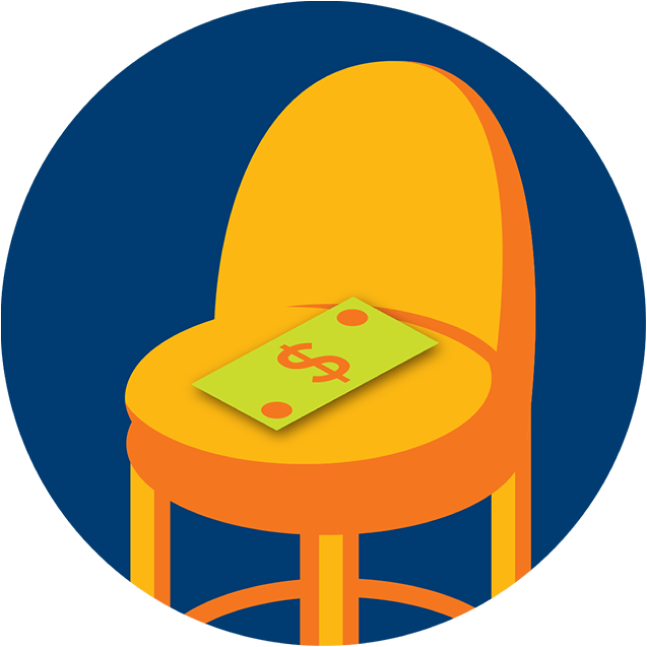 SESSION FEE
A set fee for participating in a game of poker paid in half-hour increments.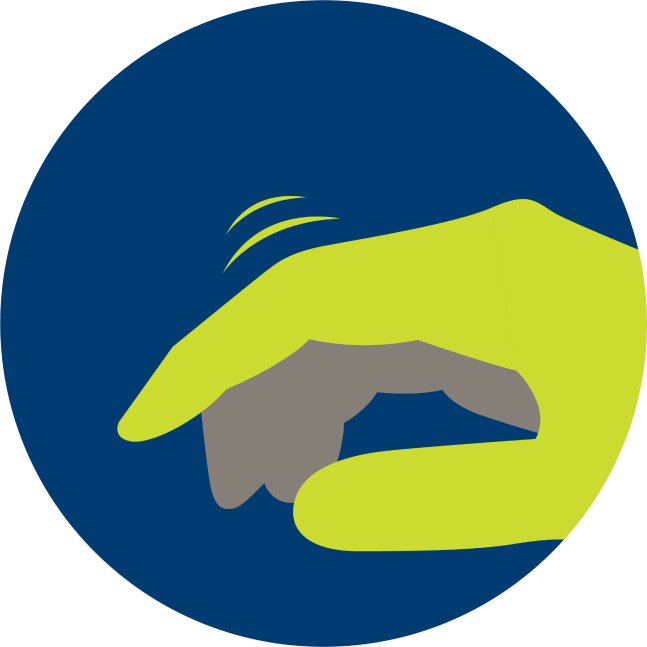 TELL
A movement said to give away how strong or weak a player's hand is i.e., absent-mindedly tapping their fingers on the table.
Previous
Next
Most forms of poker use a single 52-card deck in which all suits are considered equal in value. In some variations, Jokers might be added, Aces may be high or low, certain cards may be considered wild, etc.
Depending on the version being played, players may form hands using personal cards only, or through a combination of personal cards and shared community cards.
KNOW THE HANDS
Before playing poker in a casino, knowledge of the various hands and their rankings is essential. Whether the game is Texas Hold'em, Omaha, Caribbean Stud Poker or any other variant, the hands are common. Always consider the strength of your hand before placing your bets. Putting your chips down without a clear understanding of what you're holding can lead to some quick losses.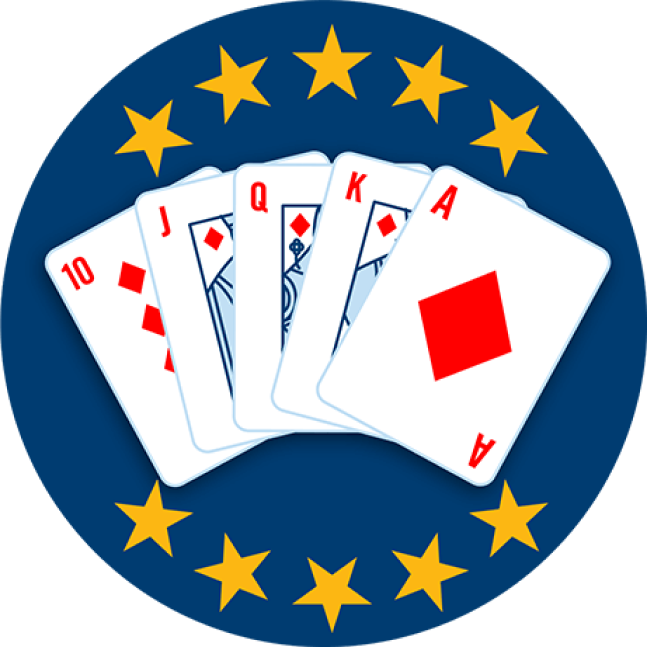 ROYAL FLUSH (ACE-HIGH STRAIGHT FLUSH)
The highest possible hand in many poker variants: A-K-Q-J-10 in the same suit.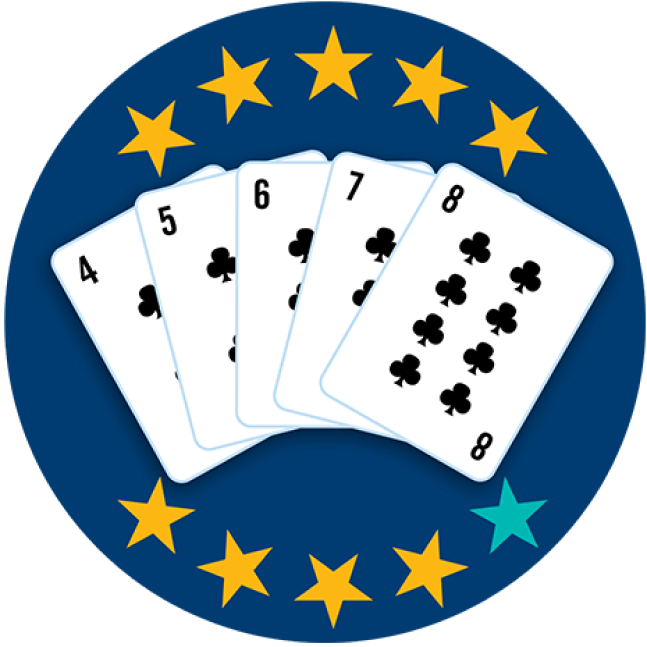 STRAIGHT FLUSH
Five cards of the same suit in sequence.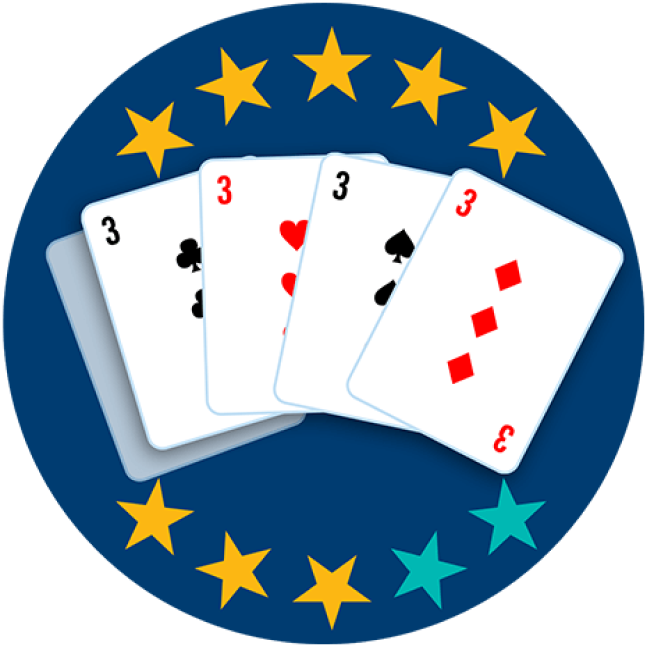 FOUR OF A KIND
Four cards of the same value.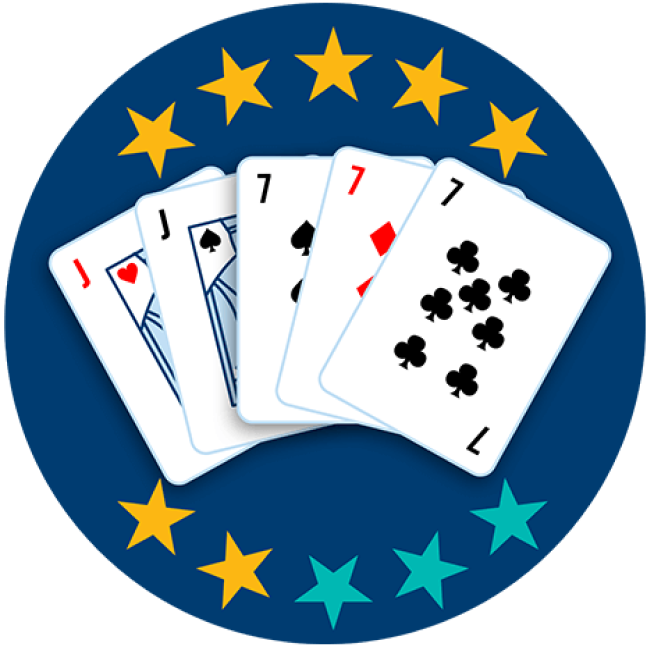 FULL HOUSE
Three of a kind and one pair.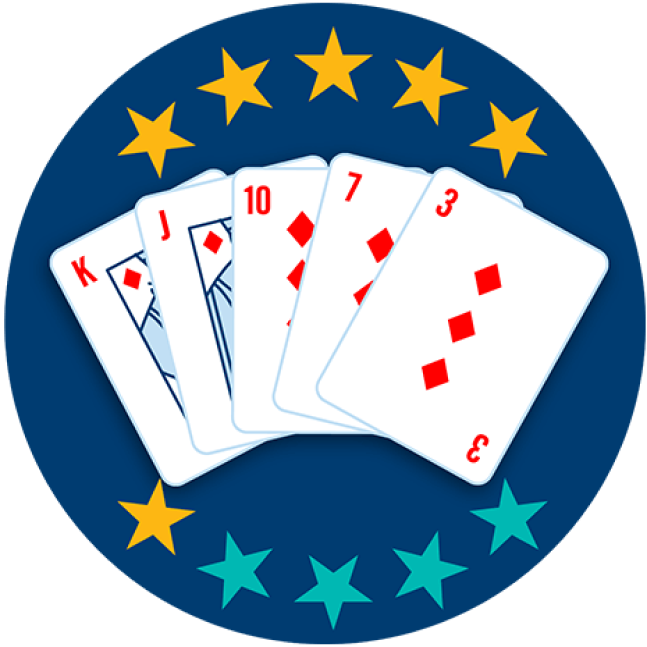 FLUSH
Five cards of the same suit, not in sequence.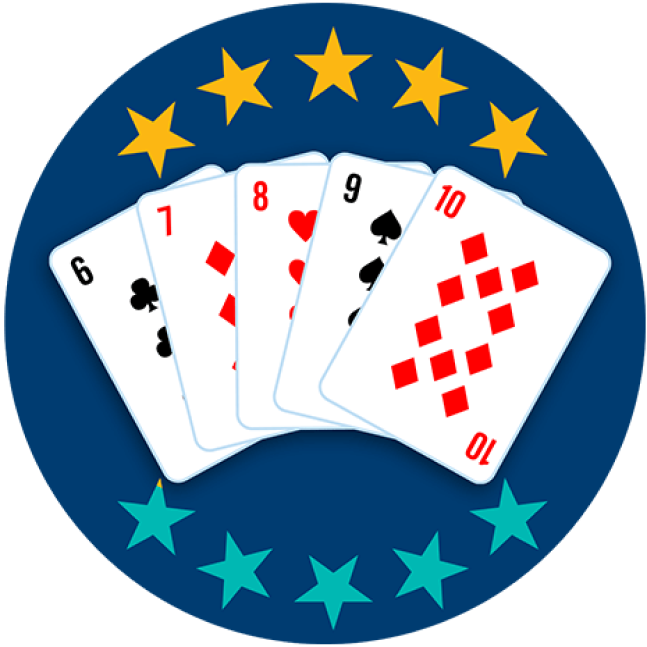 STRAIGHT
Five cards in numerical order with mixed suits.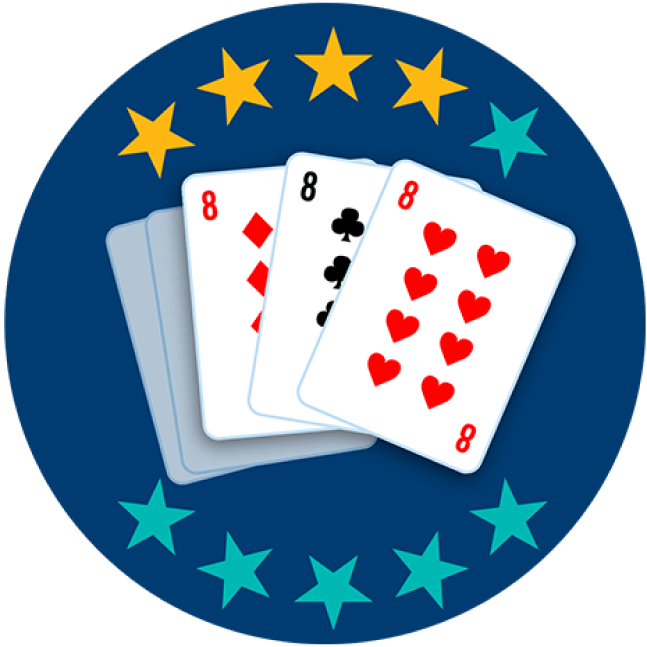 THREE OF A KIND
Three cards of the same value.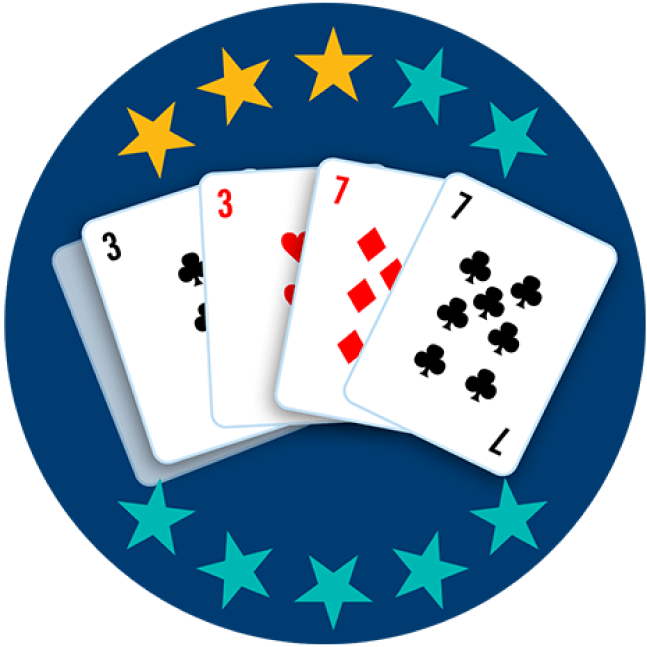 TWO PAIR
Two sets of pairs.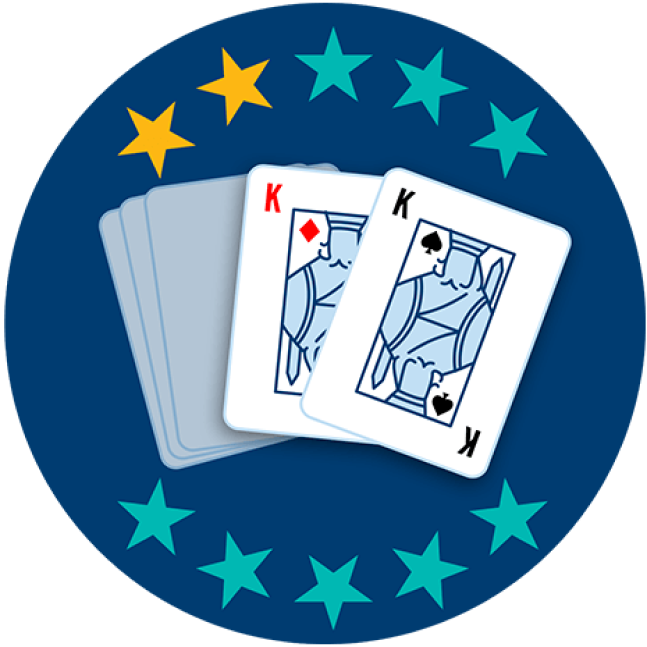 ONE PAIR
Two cards of the same value.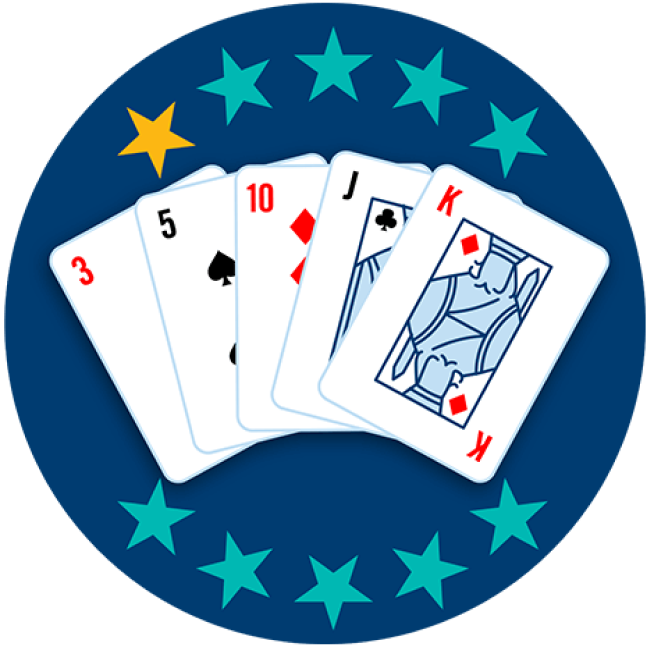 HIGH CARD
Highest card out of five non-sequential, unmatched cards.
Previous
Next
HAND RANKING
The key to enjoying poker is a basic understanding of poker hands. This handy guide will help you understand some of the common hands you're likely to encounter.
Get started in 4 easy steps
1

Start with a game plan. With all the excitement of betting, bluffing and strategizing, it can be easy to get carried away in poker. Set a budget before sitting down to a table and stick to it.

2

Reserve a seat. Before any player can sit down at a table, they'll have to visit the poker podium and talk to "the brush", aka the person who controls seating in the poker room. If a spot is available, they can start playing. If not, they'll be called when a seat becomes available.

3

Pay the rake or session fee. This is a commission paid to the House that allows a player to remain in the game.

4

Start playing. The dealer begins the round by dealing cards to the table. Depending on the variation, players will typically receive either two or five cards. Be sure to have fun!
1. Start with a game plan

PICK A TABLE
Players will often choose a game based on the minimum or maximum buy-in at a table. This is the amount required to play any particular game. For example, at a table with a $1/$2 bet limit, a common buy-in range might be $50 minimum and $300 maximum.

AVOID USING CREDIT CARDS
Poker is a game of chance, and it's impossible to predict the outcome of the next hand.
Consider using cash only and leaving credit cards at home.

SET A WIN LIMIT
Being up and then losing it all is no fun. Decide in advance when it's time to walk away by setting a win limit. Then, walk away when it's been reached, even if that happens in the middle of a winning streak.
2. Reserve a seat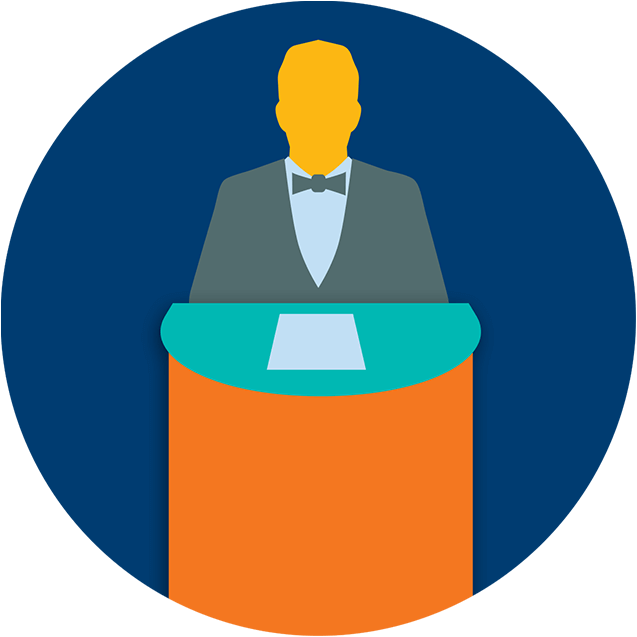 Before you can join a poker game, you'll need to stop by the poker podium and speak to the "brush". That's the person who controls seating in the poker room. If space is available at the game you want to play, you'll be seated immediately. If not, the brush will place you on a waiting list and let you know of an opening on a first-come, first-served basis.
Some casinos let you call ahead to put your name on the list. You then have a window of time in which you'll have to check in to the poker room to keep your reservation.
3. PAY THE RAKE, SESSION FEE OR ANTE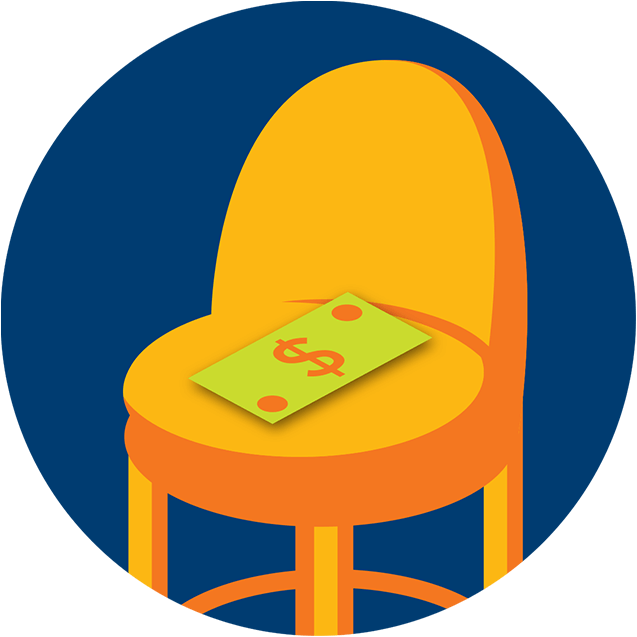 Once you've been seated at a table, it's time to pay the fees needed to be dealt into the game. Depending on the type of poker, this may include a "rake" or "session fee". These types of fees are how casinos make money on poker games. Think of them like rent you pay for your spot at the table.
A "rake" is often 10% of the pot for each hand
A session fee is a predetermined amount typically paid every 30 minutes
Depending on the game, you may also be required to pay an Ante bet, money each player contributes to grow the pot before the hand starts.
4. Play Poker!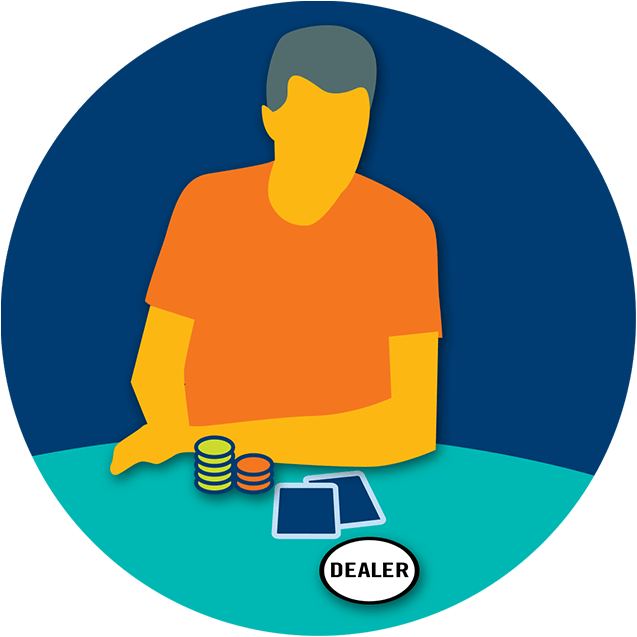 Depending on which variation of poker you're playing, the rules and number of cards may change. Across the board, once you're seated at your table and paid the rake or session fee however, it's time to place your bets and start playing.
Remember not to reveal your "tells"
Play with a poker face—try not to show how you feel about your cards
COMMUNITY & STUD POKER
If you enjoy the idea of bluffing and playing against other players, try your hand at Community and Stud poker games.
NOVELTY POKER
If you'd rather play against the house and aren't too keen on bluffing, you might want to try your hand at one of these Novelty poker games:
How to bet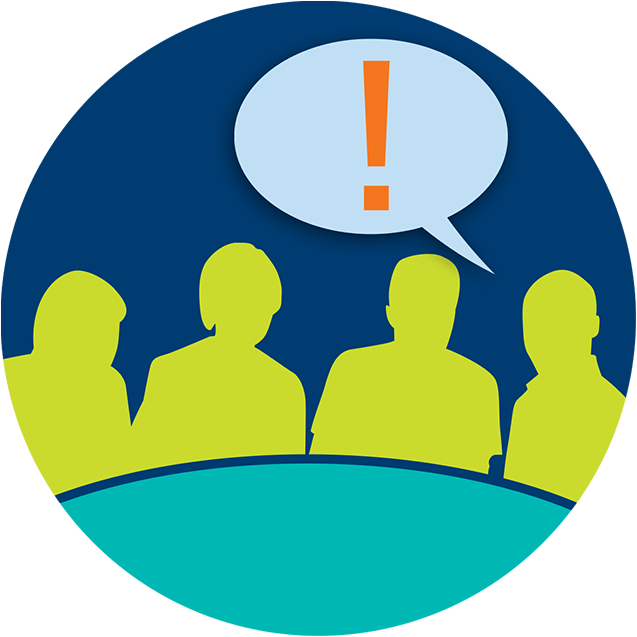 The actions you can take during each round of betting will help you stay in the game when your hand is good, or get you out before you lose more money than you intended. Each action is usually paired with a verbal statement.
When playing poker in casinos, verbal statements are binding. If you make one that doesn't match your hand gesture, you must proceed with the action that was spoken.